Looking to retain your best drivers? Here are five ways to help you
The shortage of drivers is a challenge for the industry, but improving their working environment, and support networks will help driver retention.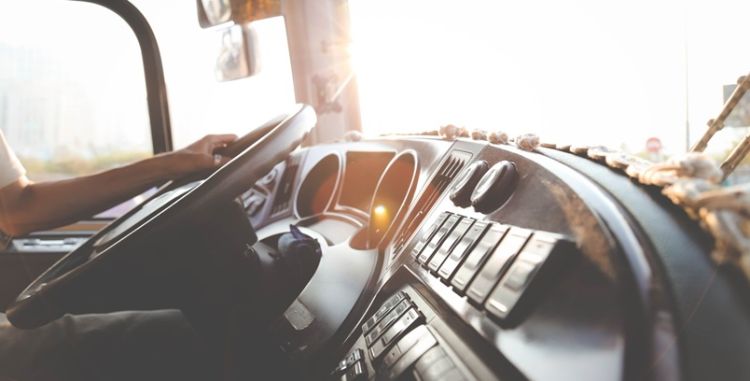 Keeping drivers in service has been a struggle for the industry, with the American Trucking Associations estimating that there is a shortage of over 50,000 trucking drivers. Insufficient pay is partly to blame; however, it is more complex than just salary. You might think that you have tried all the strategies to increase your driver retention rate, but have you considered the other potential causes of drivers' unhappiness? We present you five of the best strategies to improve your drivers' working environment:
 
Treat drivers with compassion
It can be easy to forget that the drivers out each day on the roads are people too with families and homes. Small actions can go a long way in showing drivers that you care, such as regular calls or messages to check how they are finding their jobs and a monthly limit on voice and video calls so they can contact their families. Another tip is to think of drivers as internal customers. If your drivers are well treated, this will ensure they deliver a great experience to your customers.
 
Reward drivers for their service
Drivers want to feel valued by the company for their work. Consider implementing a recognition scheme for long-term drivers, showing that you value their loyalty while setting a good standard for new drivers. Salary is, of course, a key issue for drivers. If possible, companies should review their pay and make increases to ensure they reflect the hard work of drivers.
 
Be supportive
The nature of the role can leave drivers unable to schedule appointments or attend important events, which is why they need a great support network more than most. Implementing an employees' assistance program, for instance, could help drivers by booking appointments on their behalf while they are on the road. Dispatchers might also consider personal commitments, such as a child's birthday party, when scheduling the driver's loads. This will help to promote a work-life balance.
 
Give drivers the most experienced managers
A great fleet manager will be sympathetic to the employee's concerns and proactive in creating solutions to their problems. Consider having your best driver managers deliver coaching sessions to ensure all managers are equipped to support their staff or developing a senior driver manager position to lead the team.
 
Use technology to help drivers develop
Supporting drivers to assess and improve their performance is a great way to help their professional development, and therefore increase their work satisfaction. Fleet managers will benefit from a fleet management solution with driver management features, like Frotcom's Driving behavior analysis, so they can analyze driver data and coach the driver on areas for improvement. Or Frotcom's Driver App, that gives drivers information about each trip they have made, including their behavior. The app also allows fleet managers to retain their best drivers, by providing them with all the direction they need to drive safely. 
Drivers have an unusual working environment and often lack the interaction and support that comes from working in a team. However, tackling these root problems will help drivers to feel more satisfied and valued.
For more information on how Frotcom tools can help, contact a member of our team.
Post tags:
Driver retention
Best practices
Driver Manager
Management tips
Business solutions
Fleet operations
Cost-savings
Productivity
Driver app
Fleet management
Fleet manager