Frotcom International achieves SME Excellence status for the 6th year running
Frotcom International is proud to announce that it has once again achieved the SME Excellence award (in Portuguese "PME Excelência") for the sixth year running.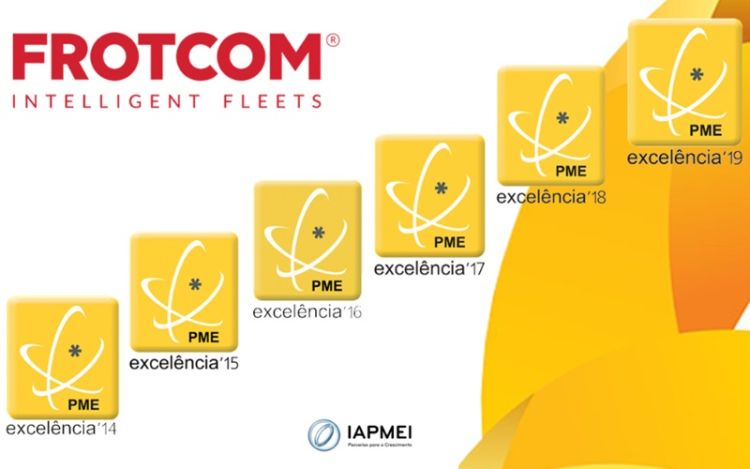 The prestigious award, issued by the Portuguese Ministry of Economy through IAPMEI (The Public Agency for SME and Innovation), recognizes exceptional SMEs in Portugal.  For Frotcom, the award acknowledges the work and dedication that Frotcom International and its Partners have shown to deliver the most intelligent fleet management solution to Frotcom customers. The award is the recognition of Frotcom's outstanding business performance and low-risk profile. SMEs included in this award are noted for significant economic and financial performance, contributing to the country's development and overall competitiveness.
As Valério Marques, CEO of Frotcom International said, "We're proud to receive this award for the 6th consecutive year. It proves our project is consistent and resilient. In the current COVID-19 crisis, partnering with companies that have a proven track record and which are in the market for the long run is something our customers appreciate."
Post tags:
Frotcom
IAPMEI
PME Excelência
Intelligent fleets
Vehicle tracking
Fleet management
SME Excellence