5 features to protect your fleet against theft
Frotcom GPS vehicle tracking and fleet management software can help you prevent theft, ensure your drivers' security, and reduce losses from stolen cargo.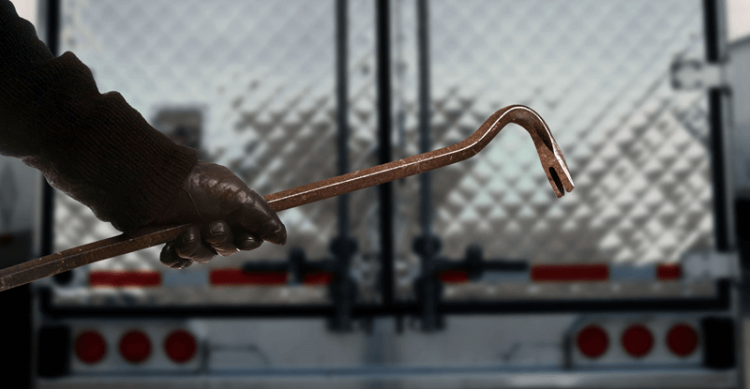 Unfortunately, fuel and vehicle theft can put drivers at risk and can entail high losses for your company. Frotcom can minimize those risks, preventing and solving theft situations quickly by recovering stolen goods and vehicles.
These 5 Frotcom features can help you minimize the risk of theft in your fleet:
 
Fleet alarms
Avoid vehicle theft or stolen/damaged cargo by choosing the right set of alarms for your company. Frotcom offers more than 30 alarms, such as Open Door, Area Entrance and Exit, Panic Button, or Vehicle Usage Out of Permitted Period. All these alarms allow you to act quickly and help you ensure your drivers' safety, avoid incurring a lot of unnecessary costs, undelivered services, and many more.
Panic button alert
Panic buttons make it possible for drivers to trigger an alarm in an emergency. While facing a threat, drivers may not be able to use their phones to call for help. But a concealed panic button can easily be pressed without being seen by the aggressor, and you can act immediately by contacting the authorities.
 
Remote vehicle immobilization
Frotcom's Immobilizer allows you to block a stolen vehicle directly from your mobile phone, using Frotcom's smartphone app, or the web interface. This feature can increase the chances of a stolen vehicle being recovered before thieves damage it or steal its cargo. You might also discover that you are eligible for lower insurance rates with an immobilizer installed in your vehicle.
 
Vehicle access control system
This feature secures the access to your vehicle's cargo and triggers alerts whenever a door opens outside permitted locations, which helps you react quickly and avoid theft or troubled deliveries. For instance, you can establish that your vehicles' doors can only open at your warehouse and the customers' delivery points.
 
Fuel management
Sometimes you can't find an explanation for why the fuel consumption of some vehicles fluctuates so much. Often the answer is fuel theft. To help you, Frotcom can send you alerts whenever fuel level decreases drastically on a vehicle, so you can try to contact the driver or act immediately, warning the authorities.
Whatever the situation, Frotcom will help you act effectively and ensure your fleet and drivers' safety. These are simple solutions but might make all the difference.
 If you would like to find more about Frotcom, contact a member of our team.
Post tags:
Frotcom
Fleet management
Features
Panic Button Alert
Fleet alarms
Fuel management
Vehicle access control system
Remote vehicle immobilization
Cargo theft
Fuel theft
Vehicle theft
Security risks