Cyprus Paraplegics Organization uses Frotcom to better coordinate passenger transport
Cyprus Paraplegics Organization (OPAK) can now receive accurate information about its fleet and drivers, improve driving performance, and monitor passenger transportation in real-time, thanks to Frotcom's fleet management and vehicle tracking.
OPAK is a non-profitable organization founded in 1980 by individuals with paraplegia and tetraplegia. Their mission is to represent and improve people with spinal cord injuries living conditions, ensure respect for their human rights, and help their inclusion in society.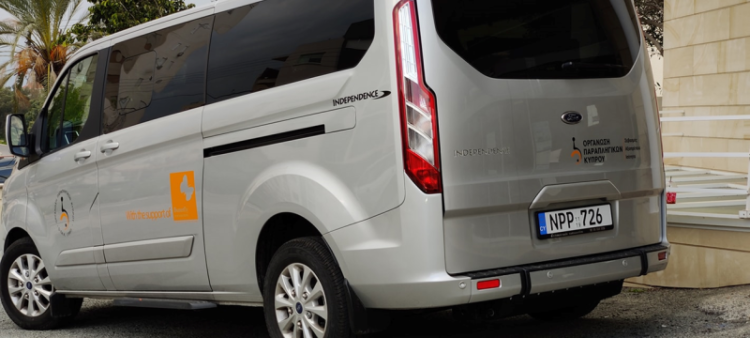 They looked for a reliable and experienced fleet management partner to improve its fleet control and organize passengers' pickup and delivery better to carry out their mission.
OPAK found in Frotcom the right software and features to meet the above needs. Moreover, the software implementation was easy, and the organization saw the training and support very detailed and adequate to meet its requirements.
According to the organization, Frotcom's Driving behavior analysis helped improve driving behavior by providing accurate information regarding its drivers, leading to cost reduction and enhanced road safety. With Frotcom's GPS vehicle tracking module, the company can monitor its vehicles while transferring disabled passengers and others using a wheelchair, with positions and sensor data received in real-time.
Route planning and monitoring also allowed OPAK to better organize its passengers' transportation by knowing which vehicles are available for the next pickup and the possibility of transporting more than one person. To confirm passengers' pickups and deliveries, the company relies on Frotcom's extended trips report, which shows the list of trips carried out by a vehicle or driver in a given period.
OPAK's President, Dimitris Lambrianides, said that "Frotcom is an expert in the field, and its team makes every possible effort to support us. It was impressive to note an anthropocentric approach and culture as part of Frotcom's corporate social responsibility (CSR) strategy."
Overall, with the Frotcom team's support, OPAK has achieved its goals in terms of fleet control, passenger transport coordination, and meeting the needs of those who benefit from the organization.
If you face similar challenges, contact a member of our team, and start making the most of your fleet with our fleet management software.
Visit Cyprus Paraplegics Organization corporate webpage.
Post tags:
Cyprus Paraplegics Organization
Frotcom
Frotcom Cyprus
NGO
Case study
Driving behavior analysis
Route planning and monitoring
Fleet management
GPS vehicle tracking
Better performance
Better control over fleet
Better communication with drivers