Automatic driver identification: The ally to manage your fleet
Discover the advantages of using an automatic driver identification system to manage your fleet efficiently.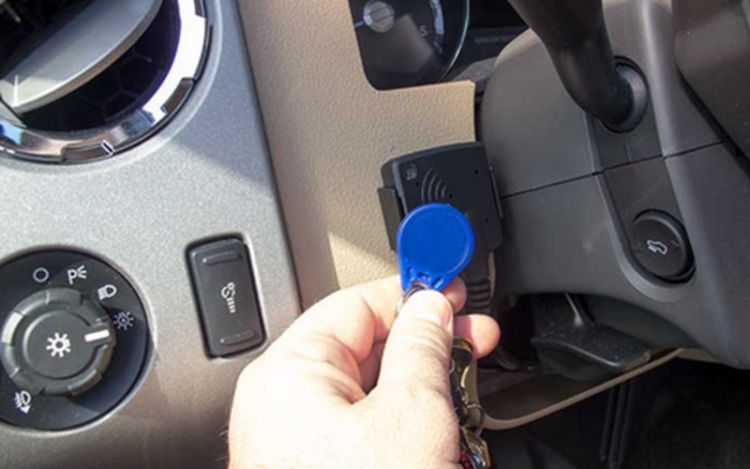 As a fleet manager, you know how important it is to keep track of drivers' assignments and identify who was assigned to a specific trip. Using an Automatic driver identification system allows you to quickly know which drivers are driving your vehicles and when so that you can coordinate communications and correctly register the trips executed by each driver.
Let's take a look at the benefits of using Automatic driver identification on your fleet management software.
 
Benefits of using an Automatic driver identification system
Control driver assignments
With an Automatic driver identification system, you know – for sure - which driver is assigned to a vehicle at a particular time, preventing unauthorized and after-hours use of vehicles. In addition, it allows you to receive an alarm if a driver is not identified when a vehicle starts a journey.
 
Comply with legislation
Driver identification also helps you comply with necessary legislation regarding drivers, such as "duty of care" and "working time limits", by recording and reporting their driving times.
 
Reduce costs and avoid vehicle misuse
If your fleet has a high rotation of drivers in the same vehicles, it is common not to know who committed an infraction or delivered the vehicle with damage. Moreover, not identifying the drivers responsible for violations can lead to serious risks and even unnecessary vehicle stoppage. 
With an Automatic driver identification system, you can quickly identify transgressors and act accordingly. As a result, drivers will know they are being monitored and thus change their driving behavior, reducing company costs and avoiding vehicle misuse in the long term. 
 
Payroll automation
In addition, this type of system allows you to record the mileage traveled by each driver and automatically calculate the corresponding salary, if you need to implement a mileage-based payroll.
If you need to avoid infractions and track which driver was assigned to any given trip, Frotcom's Automatic driver identification is the solution you need.
Frotcom uses several different methods for automatic driver identification. You can choose the one that better applies to your needs:
 
iButton;
RFID card;
Tachograph driver cards;
Workforce management login.
If you would like to improve your fleet management, we invite you to visit our website and learn more about Frotcom's features.
Post tags:
Frotcom
Automatic driver identification
Driver identification
Driving behavior
Driver authorization
Intelligent fleets
Fleet management
GPS vehicle tracking