Policonsorzio optimizes its fleet productivity and reduces costs using Frotcom
The Italian distribution company found Frotcom to be the ideal partner for improving fleet control, lowering costs, and increasing overall fleet productivity.
Policonsorzio has been operating in the Italian market since 2009, distributing goods for individuals and companies across the national territory. The company maintains its centrality in Tuscany, with its headquarters located in Pistoia.
The Italian company has in-depth experience in road transport and provides an attentive, generalized, and flexible service to national and European destinations. Thanks to the expertise of its members, Policonsorzio has a deep understanding of strategies to deal with road freight transport and large fleets of vehicles.
Today, Policonsorzio has over 500 vehicles equipped with Frotcom and places a high value on protecting the environment, preferring low-polluting vehicles with EURO 4, EURO 5, and EURO 6 engines, as well as methane vehicles used in urban distribution.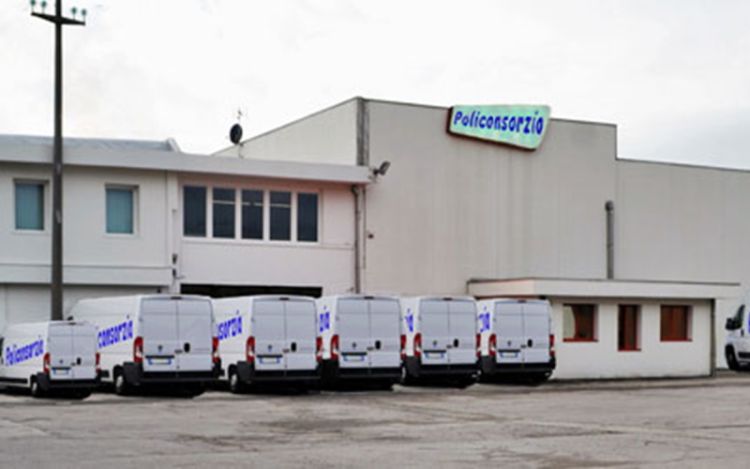 After a bad experience with a GPS supplier that did not provide the expected results, Policonsorzio looked for a reliable and experienced fleet management partner to improve control over its fleet's trips and routes, monitor the traveled kilometers, and download tachograph data remotely.
Frotcom was the chosen fleet management solution to overcome its challenges and achieve its fleet management goals.
Policonsorzio found in Frotcom a reliable partner able to give continuity of control over its fleet. With Frotcom's Remote tachograph download, the company optimized its fleet productivity and achieved a cost reduction due to the reliability of the recorded data and the information provided by the software.
Using Fleet Alarms, Policonsorzio was able to identify several fuel theft situations and has now enhanced control over fuel deviations, area entrances, overspeed, and after-hour vehicle usage. Moreover, using Frotcom's Driving behavior analysis and Route planning and monitoring, the Italian company can monitor its vehicles, drivers, and customers' goods more effectively. Policonsorzio also improved its customer service, thanks to Frotcom's tracking system that automatically notifies customers of arrivals or delays.
According to Niccolò Piccioli, IT office clerk - System support at Policonsorzio:
"With Frotcom, our job quality has improved. Our customers are delighted with our work thanks to Frotcom's track and trace that automatically notifies them of our arrival or delay. Also, the Frotcom team is always available for any eventuality and to help with any requests or specific training on new features. I highly recommend them."
Ultimately, Policonsorzio achieved its goals of improving fleet productivity and reducing costs using Frotcom features.
If your company is also facing these or similar challenges, contact a member of our team, and start making the most of your fleet with our fleet management software.
Post tags:
Policonsorzio
Frotcom
Frotcom Italy
Case study
Driving behavior analysis
Remote tachograph download
Route planning and monitoring
Optimized productivity
Better control over fuel deviations
Better customer service