Konstantatos Transportations improves control over its fleet with Frotcom
Frotcom enabled the Greek company to increase its productivity, monitor its drivers, and improve control over the vehicles transporting its customers' goods.
Konstantatos is a transport and removal company founded by Mr. Nestoras Konstantatos in 1979 in Athens, Greece. The company currently owns a large fleet of modern trucks and lifting machines and is one of Greece's most important businesses in its field.
The company has capable executives and specially trained personnel who aim to provide high-quality service and achieve total customer satisfaction, putting Konstantatos's philosophy and vision into practice every day. In addition, its customer service department, drivers, packers, and carriers, are carefully selected and distinguished for their skills, ethics, dedication to their work, and respect for its customers and partners.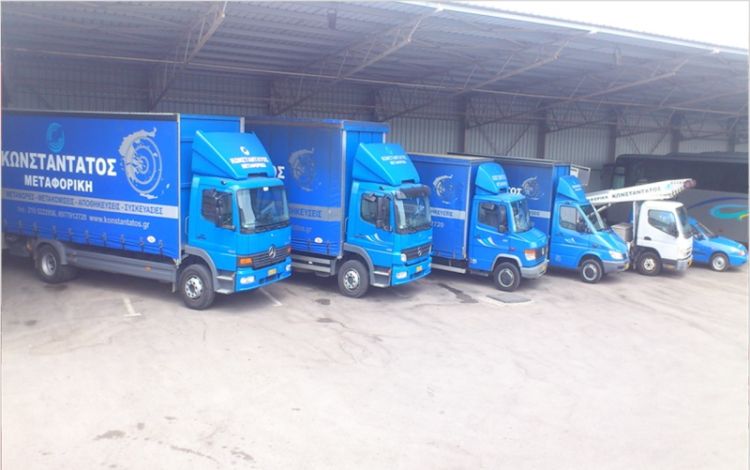 The company was looking for a fleet management system to provide accurate intel regarding fuel consumption since fuel costs significantly increased in its fleet. There was also the need to monitor the drivers driving behavior to ensure speed limits weren't exceeded and cargo deliveries were on time to give Konstantatos's customers the best possible support.
By using Frotcom, the company has improved the visibility and control over its fleet, with greater control of fuel costs. In addition, Driving behavior analysis allowed Konstantatos to monitor its drivers driving behavior and make improvements that resulted in improved on-time delivery of orders and drivers and optimized its productivity.
Nestoras Konstantatos, the owner of Konstantatos Transportations, stated: "I'm particularly pleased with our fleet management system's choice. Now I have absolute control and supervision of the fleet, and I can make the right decisions."
With the help of Frotcom fleet management software, Konstantatos has improved its productivity and visibility, and control over its fleet, achieving the fleet management goals they had set.
If your company is facing these or similar challenges, contact a member of our team, and start making the most of your fleet with Frotcom.
Post tags:
Konstantatos
Frotcom
Frotcom Greece
Frotcom Hellas
Case study
Driving behavior analysis
Integrated navigation
Fleet alarms
Route planning and monitoring
Automatic driver identification
CANBus data reading
Reports
Improve driving behavior
Optimize productivity
Better fleet control