Use of child restraint systems (CRS) in car travel decreases, concludes Portuguese study
An observation study organized by the Portuguese Association for Child Safety Promotion (APSI) counted with the participation of Frotcom and revealed significant findings regarding child transport safety.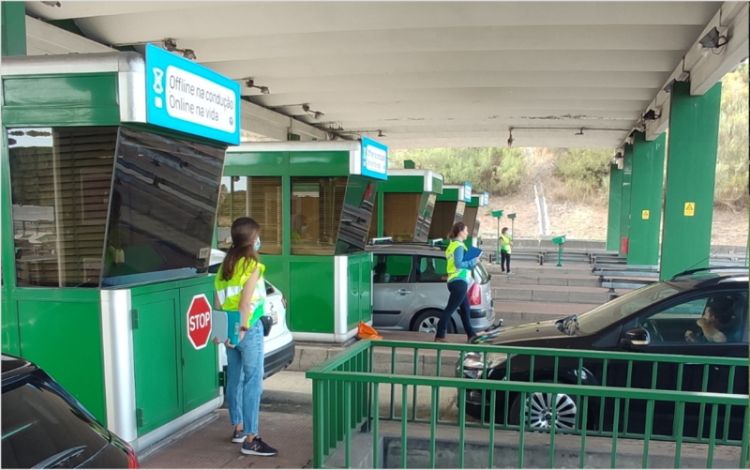 On October 5, 2021, Frotcom International's team assisted in data collection at the Alverca, Pinhal Novo, and Grijó toll gates as part of the observation study "Transporting children in cars and the use of child safety restraint systems in a highway environment" conducted by the Portuguese Association for Child Safety Promotion (APSI).
Among other findings, the study revealed a decrease in the use of child restraint systems (CRS) to levels not seen for over a decade in Portugal: up to 12 years old, approximately 16% of all observed children traveled without any protection (they were carried or loose), and 11.8% of younger children (up to 3 years old) also did not use proper protection, contradicting the evolution documented in previous studies. On the other hand, the rate of correct CRS usage reached previously unreported highs (68.8% in children aged 0–3 years and 69% in children aged 4–12 years).
The purpose of this study, conducted every three years, is to assess the evolution of the rate of child restraint usage by children, the correct use of these systems, and the rate of child protection when traveling in a car.
Nuno Liñan, Frotcom International's Chief Operating Officer, said: "Being a part of this essential data collection and witnessing how it can directly help increase child safety and save lives is highly rewarding for Frotcom International. It was an excellent experience that we hope to repeat!"
 
Post tags:
Frotcom
Frotcom International
Volunteer action
APSI
Child safety
Road safety
Child restraint systems