25th Anniversary celebration during Frotcom's Annual Meeting
The twelfth Frotcom Annual Meeting was the first in-person in two years and brought together Certified Partners worldwide to celebrate Frotcom's 25th anniversary.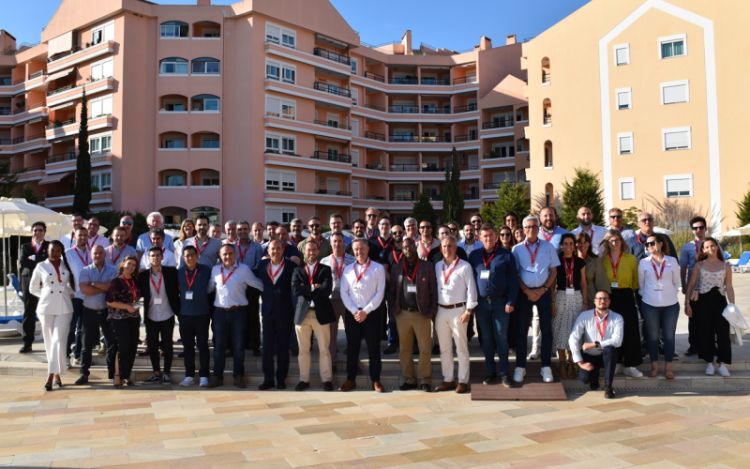 Frotcom's annual meeting took place from May 26th to May 28th at the Riviera Hotel, located in the picturesque town of Carcavelos, just a few steps away from one of the finest beaches on the Lisbon coastline.
The event brought together Frotcom Certified Partners from around the world who had a unique opportunity to learn, share, collaborate and take action on Frotcom's current challenges. In addition, the attendees shared their perspectives on best practices, innovation, and the Frotcom strategy for 2022-2023 via a range of keynote talks.
Valério Marques, CEO of Frotcom International, said, "In the last two years, our annual meetings took place remotely. So it is no surprise that we were all eager to meet again in person. It was not just about the business and the strategy; it was also about reinforcing our sense of belonging and having the opportunity to share how we got through the last two years in places as different as the Americas, Africa, or Europe."
The 12th Annual Frotcom Meeting was a unique opportunity for us to celebrate together the 25th anniversary of our fleet management system. To all our Certified Partners around the world, thank you for your support!
Frotcom is looking to extend its growing partners' network in new countries. Visit our Become a Partner page if you want to join us.
Post tags:
Frotcom
Frotcom Annual Meeting
Frotcom Certified Partner
GPS vehicle tracking
Fleet management system
Fleet management software