4 Frotcom features to improve driving behavior
Discover four Frotcom features specifically designed to improve your fleet drivers' driving behavior.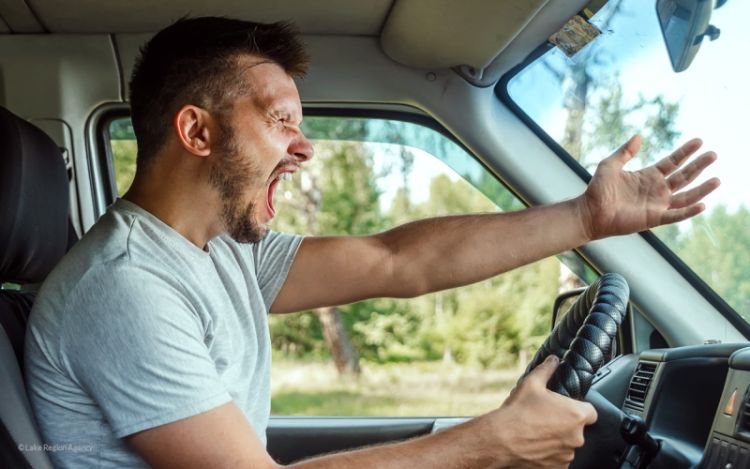 It is fair to conclude that improving drivers' driving behavior is increasingly at the top of the list for fleet managers. One reason for this is that the way fleet vehicles are driven has a significant impact on fuel and fleet maintenance costs, gas emissions, and the number of road accidents.
As a fleet manager, it is thus crucial to continually monitor your drivers' driving behavior and make the needed enhancements to achieve maximum performance in your fleet. With a fleet management system, you can accurately track your drivers' activities, analyze their driving style, and implement improvements. All this without leaving the office. 
Frotcom offers you four features specifically designed to improve drivers' driving behavior:
1. Automatic driver identification system
This Frotcom feature lets you see who is driving your vehicles at any given moment. As a result, it allows you to identify which driver has engaged in poor driving behavior, such as sudden braking or speeding, and quickly rectify that behavior. To start using Frotcom's Automatic driver identification system in your fleet vehicles, each driver receives a personal iButton emitter in a small key-ring or an RFID card. Then, before each trip, drivers simply need to touch the iButton or hold the card close to the RFID receiver to be identified. In the case of trucks equipped with tachographs, Frotcom can also identify the driver from the card inserted in the tachograph.
2. Driving behavior analysis
With this Frotcom module specially designed to address driving behavior, you can control events such as accelerations and braking, cornering, idling, and, in some cases, over-revving (RPMs), and cruise control usage. In addition, Frotcom's Driving behavior analysis attributes scores to drivers according to their driving behavior, allowing you to train, measure, reward, and coach your drivers to attain maximum performance.
 
3. Driving times monitoring
The Driving times monitoring feature gives you permanent information about the driving times of each driver. It provides access to data such as continuous driving, daily, weekly, and biweekly driving, which allows you to improve your drivers' driving times and comply with legislation on driving time restrictions. In addition, if the vehicle has a co-driver, the co-driver's driving times are also collected and shown.
 
4. Driver Coaching
Frotcom's Driver coaching module provides accurate driving analysis during trips, with telemetry data updated every second. You can see how your fleet's vehicles are being driven in real-time or at any moment in the past. Moreover, it collects data regarding several parameters, such as accelerator and brake pedal position, current gear, retarder, torque, engine speed, and many others. This means having unprecedented information about how your vehicles are being driven, enabling you to correct drivers' driving behavior, reducing costs, and increasing fleet productivity.
Frotcom allows you to know exactly how your vehicles are being driven and thus improve driving behavior within your fleet. If you would like to learn more about these features, contact a member of our team.
Post tags:
Frotcom
Frotcom features
Automatic driver identification
Driving behavior analysis
Driving times monitoring
Driver coaching
Improve driving behavior
Fleet management system
Fleet management
Intelligent fleets