Frotcom presents new features at events in Spain and Portugal
Frotcom attended road transport industry events in Spain and Portugal to showcase Frotcom's latest services. 
From June 21st to June 22nd, 2022, Frotcom participated as one of the Tech4Fleet Sponsors in Madrid, Spain. The IV Congress of Technologies for Fleet Management gathered the biggest companies in Telematics and the Internet of Things (IoT) to discuss the main trends in Transport and Logistics, IoT, Big Data, Artificial Intelligence, and Electric and conventional mobility.
The Frotcom Spain team drew the attention with their live demonstrations of Frotcom's latest releases:
 
Real-time tracking mode, in which GPS and vehicle data are collected and made available to users once a second. 
Extended CANBus collection, which provides you with much more data collected from trucks (including accelerator and brake pedal position, gear, retarder, and many other driving parameters);
Customized graphs for you to create your own graphs with up to four variables in each graph;
Driver coaching to monitor how vehicles are driven and coach your drivers for maximum performance with real-time driving data.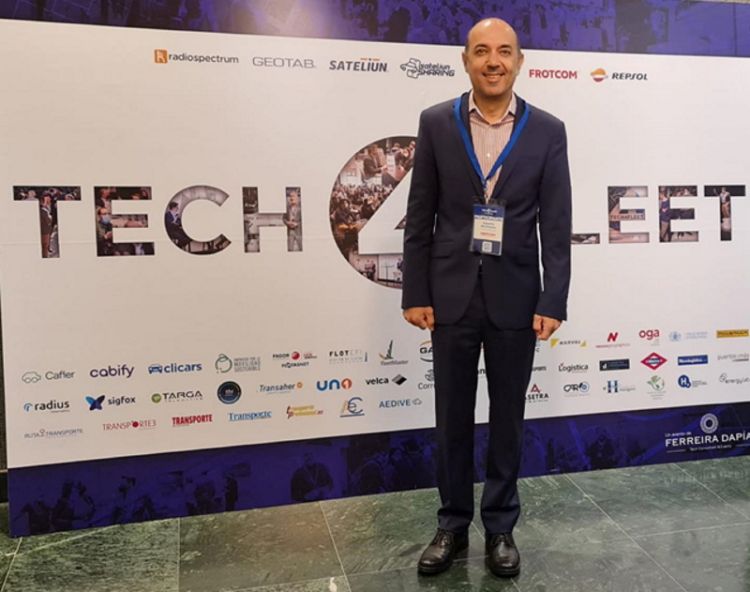 According to Eduardo de Antonio, Country Manager at Frotcom Spain, "The Tech4Fleet Congress is the only event in Spain dedicated exclusively to telematics in Fleet Management. It is a unique opportunity to learn, share, and keep up to date with the latest trends in this sector in Spain. There were 15 presentations on the different aspects of Telematics applied to fleet management in this edition. One of them is from Frotcom Spain, entitled: "Why do some projects fail? The Management of change". I believe that this is one of the most crucial aspects of any successful digitalization project."
Frotcom was also present at the 5th "National Transport Industry Trade Show" in Portugal from July 1st to 3rd, 2022, an event exclusively dedicated to the road transport sector that showcases the latest news in the industry. The event was held at the Expocentro in Pombal and brought together a wide range of professionals, such as entrepreneurs, fleet managers and owners, drivers, suppliers, and customers.
The Frotcom Lusitana team also stood out at this event by demonstrating the new Frotcom services to various road transport companies, including after-sales firms that supply heavy fleets and others involved in truck maintenance and repair in Portugal.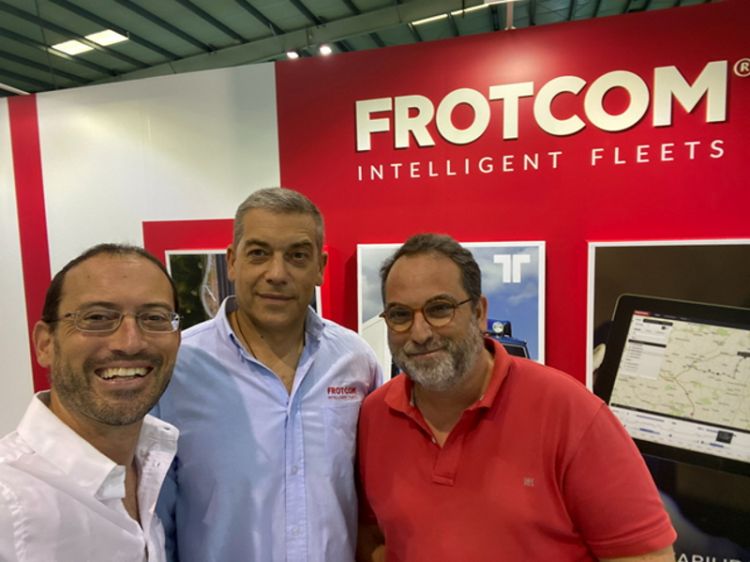 Jorge Henriques, Senior Account Manager of Frotcom Lusitana, said that "the National Transport Industry Trade Show, as an exhibition of the transport industry in central Portugal, proved to be the right place to assess how the market is evolving in this post-pandemic period. It also served to showcase our innovations in advanced fleet management, through presentations at the Show, with special emphasis on our new "Driver coaching" module, which was the star of our stand. We are very pleased with this year's event, which has attracted more exhibitors and visitors, translating into more business opportunities".
Face-to-face events are our favorites, as they give us the chance to closely showcase Frotcom to companies all over the world looking to improve their fleet performance. We can't wait for the next ones!
Frotcom can help you achieve your fleet management goals. If you would like to know more about Frotcom, contact a member of our team.
Post tags:
Frotcom
Frotcom Lusitana
Frotcom Spain
Tech4Fleet
Congress of Technologies for Fleet Management
National Transport Industry Trade Show
Fleet management
Trade shows
Frotcom events
Real-time tracking
Extended CANBus Collection
Customized graphs
Driver coaching