New EU standards aim to improve service and safety levels of parking areas
The European Union has approved a new regulation on providing safe and secure parking places for trucks in Europe. The new measures aim to provide adequate facilities for professional drivers during their legally required rest times.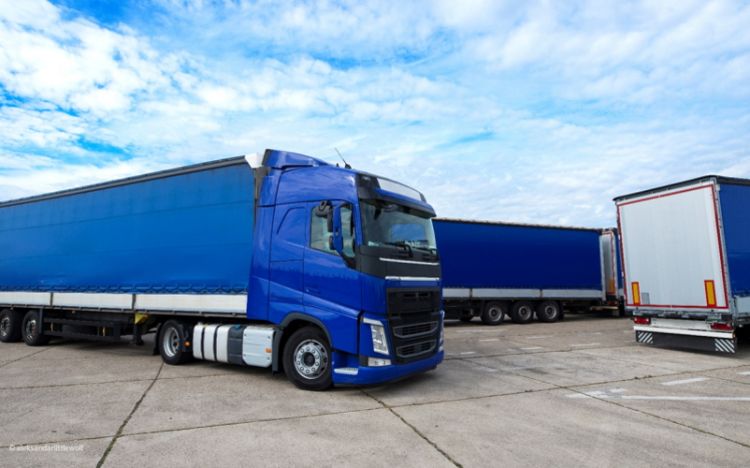 Following the Mobility Package approval, the European Commission (EC) published a new directive outlining the minimum level of service that safe and secure parking places must provide to professional drivers.
By setting a minimum level of service, the EC intends to improve the Safe and Secure Truck Parking Areas (SSTPAs) situation in the European Union (EU). The EU plans to accomplish this by harmonizing standards for rating and certification of truck parking areas and establishing a framework for compatible Information Communications and Technology (ICT) solutions.
According to the new measures, safe and secure parking areas certified to Union standards must meet the minimum level of services, namely:
Gender-friendly sanitary facilities, such as separate working toilets and showers for male and female users. In addition, safe parking facilities must provide hot water taps and hand soap, as well as daily cleaning and inspection of all facilities at regular intervals.
Food and beverage purchasing and consumption options (snacks and drinks) must also be available 24/7. Moreover, the new measure states that a dining area for drivers shall also be available.
Communication links, namely Internet connection, must be available to all users for free in safe and secure parking areas.
Power supply, such as electrical sockets, shall also be unrestricted for personal use. In addition, by December 31st, 2026, electric power facilities for refrigerated road transport vehicles must also be available onsite.
Provision of emergency contact points and protocols to ensure safe traffic movement in all secure parking areas. The emergency contacts must be displayed at least in the official national language and English and supported by easily understandable pictograms.
In addition, the new regulation establishes four new security levels for parking spaces (Platinum, Gold, Silver, and Bronze), whose safety standards are defined by the security of the perimeters, parking areas, entry/exit, and staff procedures. These security levels will be used to certify safe and secure parking spaces, both new and existing. They will also allow drivers to book certain parking places with the level of security they need, according to the value of the carried goods.
As for reactions from the trucking industry, the International Road Transport Union (IRU) considers the new measures to be "a step in the right direction as the industry urgently needs safer and more secure parking areas across the EU." However, the organization calls for the implementation of a dedicated policy and a business goal of doubling the present number of safe and secure truck parking areas by the end of 2025.
Source:
IRU
Autonomos en Ruta
Post tags:
European Commission
Mobility Package
European Union
Safe and Secure Truck Parking Areas
SSTPAs
Minimum level of service
Security levels for parking spaces
Road transportation
Fleet management
Road transport regulation
Rest time periods