6 safety tips for female truck drivers
If you are a female truck driver, we recommend implementing these tips to ensure your safety while on the road.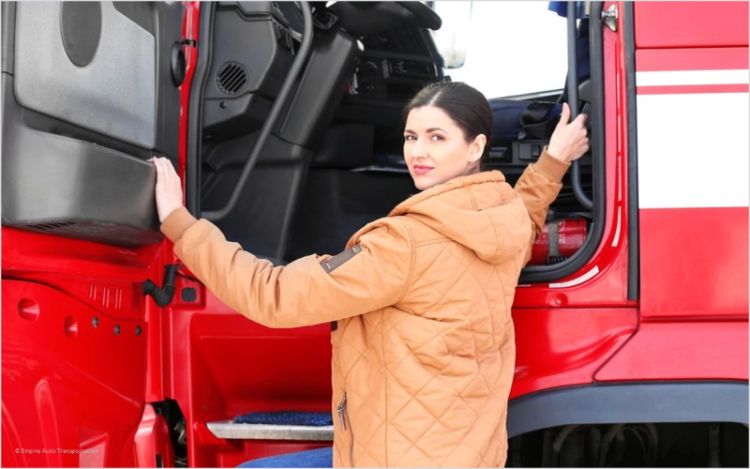 Research conducted by the Women in Trucking Association (WIT), found that most female drivers still have safety concerns on the road. The association felt it was imperative to gather and share road safety information specifically targeted at female drivers.
If you are a female driver and would like to increase your safety while on the road, keep in mind the following tips:
 
Be selective when choosing your employer or client
When it comes to accept a new job or assignment, ensure that the company or customer is respectful of your gender. Collaborate with those who understand the unique needs of women and working mothers attempting to create a good balance between work and family.
 
Pay attention to your surrounding area
Always be aware of what is happening around you once you get out of your vehicle. If possible, park in the front row of a truck stop or under a traffic signal if none is available. Also, have your mobile phone and any other safety gear, such as mace or a rape whistle, with you at all times.
 
Gather the necessary equipment
Working on the road may be unpredictable, so preparing for the worst-case scenario and having the proper equipment with you is crucial (for both female and male drivers). Always carry the necessary tools in your cab, such as a raincoat, a first aid pack, work gloves, boots, and a lantern or headlamp.
 
Always have food supplies
Most modern trucks have small refrigerators that allow you to keep your own food. This is significant since it reduces the need to get out of the truck multiple times every journey to buy food, reducing your exposure to potentially risky situations.
 
Plan your bathroom breaks
To ensure your safety on every bathroom break, plan your route and bathroom breaks as thoroughly as possible, and select the accommodations with the best reputations.
 
Interact with other female drivers
Finally, keep in touch with other female truck drivers: exchange ideas and tips on road safety and, above all, always report risky situations so that others in the profession can take precautions and be as safe as possible on the road.
Frotcom offers several features specially developed to increase the safety of your drivers and vehicles. To learn more, visit the "Security" section on our website's features area.
Source:
WIT
Post tags:
Women in Trucking Association
Women in Truck
WIT
Female drivers' safety
Female drivers
Women trucking
Road safety
Safety tips