Frotcom featured at the 86th Thessaloniki International Fair
Frotcom was a strong exhibitor during the eight-day event, surprising attendees with Frotcom's latest developments.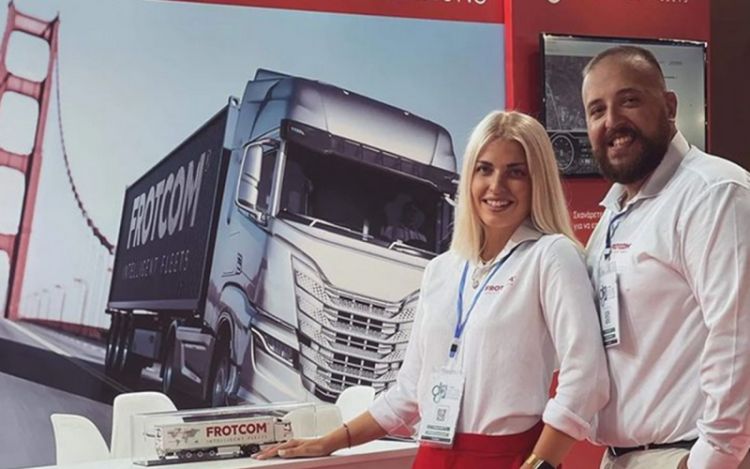 Frotcom attended the 86th Thessaloniki International Fair in Greece, which took place from 10th to 18th September at the Thessaloniki International Exhibition & Conference Centre. 
 
The event focused on regional development through the circular economy model and presented the most modern products, digital services, and energy alternatives for domestic use and the automotive sector. The octogenarian fair welcomed over 280,000 attendees, including chambers, companies, and practices highlighting their scope and applications in the Greek market.
 
The Frotcom Greece team stood out by showing Greek companies how to reduce fleet costs, increase productivity, improve customer service, reduce risks and increase their vehicles' life expectancy using Frotcom's Vehicle Tracking and Fleet Management system.
 
Through presentations and live demos, the team also showcased the latest Frotcom innovations and developments, namely the Extended CANBus collection and Driver coaching modules.
If you were unable to attend the Thessaloniki International Fair and would like to know more about Frotcom's features, contact a member of our team.
Post tags:
Thessaloniki International Fair
Frotcom
Frotcom Greece
Fleet Intelligence
Fleet management
GPS vehicle tracking
Vehicle Tracking System
Fleet management system
Driver coaching
Trade shows