New updates in Frotcom to maximize your fleet's efficiency
You can now define maximum fuel-efficiency RPM intervals and collect even more CANBus data to improve your fleet's performance.
Frotcom is constantly evolving toward satisfying its customers and making fleets more efficient and sustainable.
A new addition to the Driving behavior module now allows you to define the maximum fuel efficiency RPM intervals (green zones) of a vehicle as an alternative to selecting the vehicle's engine: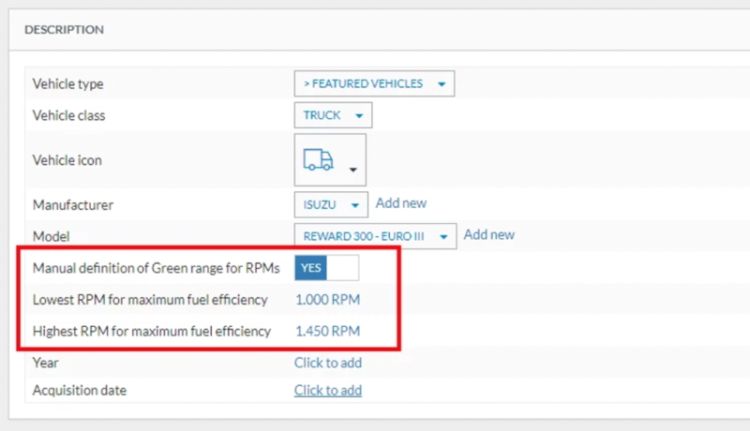 The green zone interval of a vehicle will be visible in the Engine speed graph as well as in the Driver coaching's dash: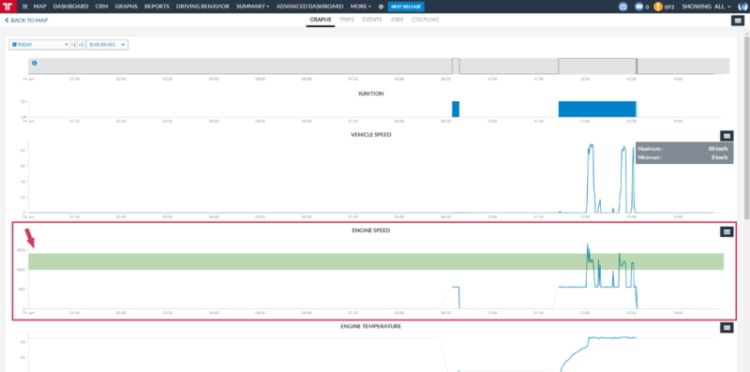 To complement this addition in Frotcom, we have updated the Driver behavior and Driver coaching modules, as well as the Driver Behavior report, which now also considers the individual green zone definitions.
What's new in the Extended CANBus Collection
In the Extended CANBus Collection, we have also added the option Elevation, which enables vehicles with real-time tracking and CANBus service to collect data regarding road Elevation.
You can see the elevation evolution in the Graphs and on the Driver Coaching dashboard:

To know more about this and other Frotcom features, contact a member of our team.
Post tags:
Frotcom
Driving behavior analysis
Green zones
RPMs
Fuel efficiency
Extended CANBus Collection
CANBus data
Road elevation
Fleet management system
Intelligent fleets
GPS vehicle tracking