Driver Coaching: Are companies ready to use it?
This innovative and exclusive Frotcom module represents a new paradigm in driver training and promises to revolutionize how companies manage driving behavior in their fleets.
Driver Coaching is the recently launched Frotcom's innovative module that allows you to closely monitor how vehicles in your fleet are being driven, helping you or a professional trainer to train drivers on the job, in real-time, or based on past data.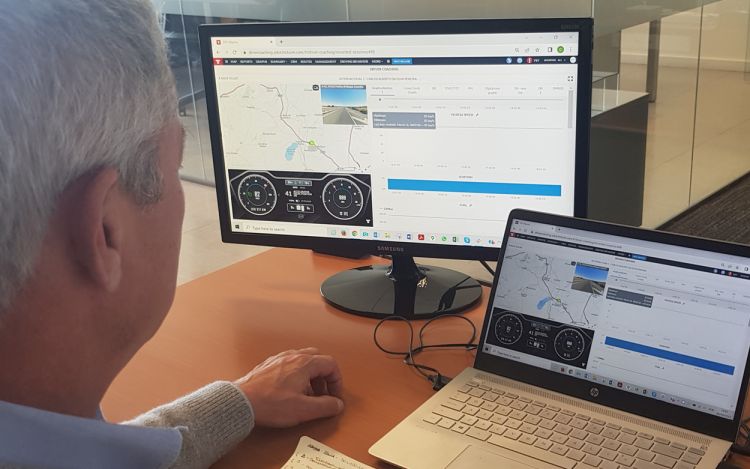 This module collects various CANBus data (through Frotcom's Extended CANBus Collection service) and supports real-time tracking. Besides that, Frotcom's Driver Coaching also provides companies and fleet managers with several tools to train fleet drivers and enjoy benefits such as:
Quickly identify where driving can be improved;
Train drivers on the job at a fraction of the cost;
Show drivers what needs improvement;
Help inexperienced drivers remotely;
Reduce costs and increase productivity;
Know what happened in the case of an accident.
Are companies prepared to use it?
To start using this exclusive Frotcom module, we provide companies with all the necessary training to begin coaching their drivers and take advantage of all available features.
Considering there are usually few resources available to have someone dedicated exclusively to driver training, Frotcom's Driver Coaching represents the most viable solution for training drivers at a lower cost since it includes the following:
Real-time capture of vehicle data via Frotcom's Real-time tracking mode;
An extensive list of collected parameters, including accelerator and brake pedal position, current gear, retarder, torque, engine speed, weight, and the temperature outside;
Driving session recording based on live or past trips;
Specific tools to analyze in detail each driving session, such as map, street view, dash with various indicators, and multiple graphs.
If you would like to know more about how to make the most of our Driver coaching module, contact a member of our team.
Post tags:
Frotcom
Driver coaching
CANBus data
Extended CANBus Collection
Real-time tracking
Fleet management
Driver productivity
Driving style
Vehicle data analysis
Reduce costs
Increase fleet productivity
Driver training