Y Salla Group reduces fuel consumption by 10% using Frotcom
The Albanian group is now successfully using Frotcom to monitor fuel consumption and has significantly reduced its fleet's fuel costs.
Y Salla Group is an Albanian cargo and freight company dedicated to international transportation with trucks. Currently, the group has 15 trucks equipped with Frotcom, leading to notable advantages and decreased fuel expenses.
The group's main goal was to find a reliable fleet management solution to monitor all its fleet trucks' fuel consumption in one system and, ultimately, reduce fuel costs. The Y Salla group thus considered Frotcom the best bet for achieving its fleet management goals. According to the client, the combination of Frotcom's top-notch system and the Frotcom team's specialized know-how had what it took to overcome the challenge of improving fleet fuel consumption monitoring and thus reducing it.
After a quick and effective implementation process that lasted only one day, the Y Salla group started using Frotcom in their trucks. The support and training provided by Frotcom's team were deemed "impressive" due to the team's extensive knowledge on truck fleets.
Using Frotcom's Fuel management module, the Y Salla group enjoyed several benefits. The group manages its fleet's fuel consumption using fuel sensors, which measure fuel level using a "capacitive" method. The capacitance of the sensors varies when the fuel level changes and the sensor head's electronics monitor this variation. By installing digital sensors specifically calibrated for each truck to convert the value measured into liters, the Y Salla group gets the most accurate readings for each fleet vehicle, no matter the shape of the tank.
Moreover, through the combination of the fuel sensors and the GPS tracker supplied by Frotcom, the client could retrieve the following indicators:
Fuel level in the tank;
Fuel refills or drainages;
Fuel consumption;
Average fuel consumption by distance;
Average fuel consumption per period.
In addition, Y Salla Group uses Frotcom's Fleet alarms and Route planning and monitoring to increase productivity and reduce fleet costs.
Klajdi Salla, Owner of Y Salla Group, shared:    
"The training and support provided by Frotcom were excellent, and the support team has extensive truck fleet experience. The fuel level sensors have been absolutely essential as we have been working to reduce fuel consumption. As a result, we have already reduced fuel consumption by more than 10%."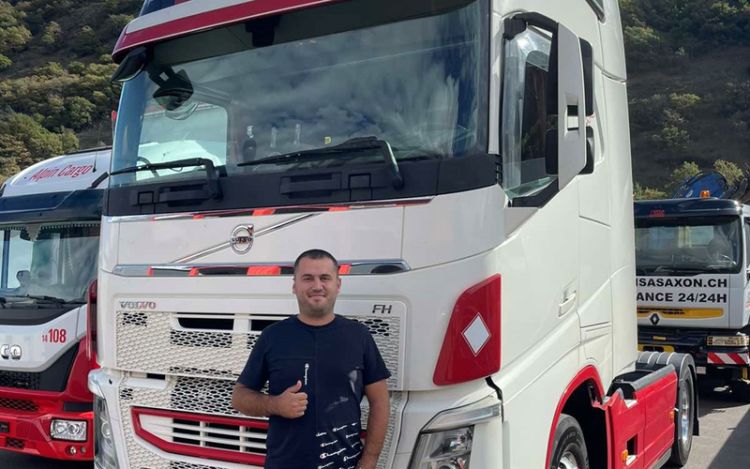 Using Frotcom has allowed the Y Salla group to achieve its fleet management goals. We look forward to continuing to work to optimize Y Salla's fleet performance!
If your company is also facing challenges in vehicle fleet management, contact a member of our team, and start making the most of your fleet with our fleet management software.
Post tags:
Y Salla Group
Frotcom
Frotcom Albania
Case study
Fuel management
Fleet alarms
Route planning and monitoring
Fuel consumption reduction
Fuel costs reduction
Improved fuel consumption monitoring