Boost driver safety and engagement with Frotcom's Driver app
Frotcom's Driver app is a powerful tool designed to ensure your drivers have everything they need to perform their job safely and efficiently.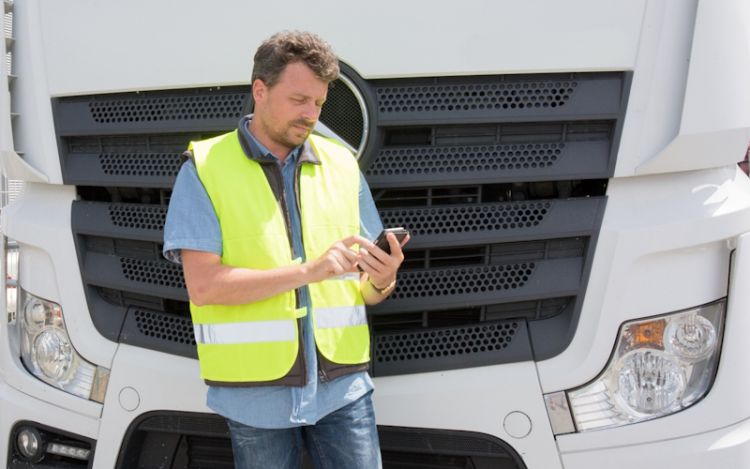 Frotcom's Driver app is an alternative to the traditional onboard computer and a powerful all-in-one tool designed to provide professional drivers with the necessary features, improve their driving safety, and provide them with real-time feedback. In this article, we will look at the benefits of Frotcom's Driver app and how it can improve fleet management engagement and driver safety.

Easy to use
The Driver app gives your driver the tools they need to work efficiently, and it starts with simplicity and convenience. Drivers can download it from Google's Play Store and use it on their Android smartphones. The app collects data from Frotcom's Data Center and presents it in a user-friendly way through a set of maps, charts, and lists.
Real-time feedback and driving behavior analysis
The Driver app provides fleet drivers with a wealth of information about each trip they make, including route and distance, start and end times, duration, driving time, stop duration, idling time, average and maximum speed, maximum RPM and Electronic logbooks. Drivers can also access information on fuel consumption (if available), driving scores, and the location of nearby rest areas. Thus, the Driver app allows drivers to identify areas where they can improve their driving habits, such as reducing idling time, avoiding hard braking or acceleration, and taking regular breaks to prevent fatigue.
In addition, drivers can track their driving scores and receive immediate feedback on improving their driving safety. This information is also available to fleet owners or managers, allowing for more effective driver management.
Privacy control
Privacy is an important concern. The Driver app includes a privacy mode that allows drivers to specify which trips are private while still allowing fleet managers to collect overall data. This feature ensures that drivers have control over their personal information while providing fleet managers with the information they need to manage their fleet effectively. This Driver app feature complies with the GDPR requirement, protecting drivers' privacy.
Improved communication and data exchange
Frotcom's Driver app includes a conversation feature that enables drivers to communicate with the office, departments, and other drivers. Also, drivers can access, send, save, and review generic forms exchanged with the office, thus reducing the need for paperwork and manual processes.
The design and development of the Driver app demonstrate Frotcom's commitment to providing easy-to-use and effective solutions for everyone involved in fleet management. Frotcom's Driver app provides drivers with the information and features they need to simplify their daily tasks and improve overall fleet performance while also encouraging collaboration and engagement among team members, which can lead to higher job satisfaction and retention.
If you want to learn more about the Frotcom Driver app and how it can benefit your fleet, contact a member of our team.
Post tags:
Frotcom
Driver app
Driver communication
Driver engagement
Fleet management
Driving behavior
Privacy control
Real-time feedback
Driving behavior analysis
Data exchange
Electronic Logbook
comply with legislation