Frotcom as a Premium Partner at the 11th Logistics Business Conference in Bulgaria
Frotcom recently took center stage as a premium partner at the 11th Logistics Business Conference in Sofia, Bulgaria.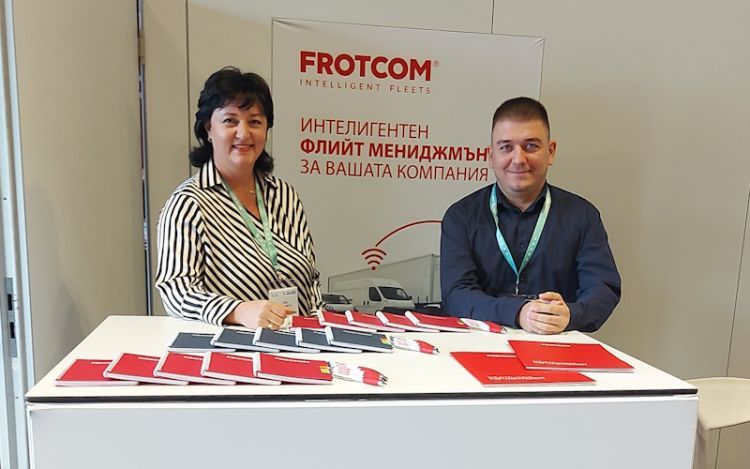 The event, held at the Sofia Event Center (SEC) on October 10, 2023, under the theme "Smart, Green, and Sustainable Transport and Logistics," attracted a diverse audience eager to explore the latest trends, strategies, and technologies shaping the future of the landscape of logistics and fleet management's future.
Frotcom, known for its cutting-edge fleet management software and solutions, showcased its industry-leading innovations at a stand located at the entrance of the conference venue. Attendees had the opportunity to experience firsthand the transformative potential of Frotcom's technology through live presentations of Frotcom's latest innovations, for instance, the Driver coaching module and the Driver app.
A highlight of the conference was the keynote presentation delivered by Todor Zhelkov, the Product Manager of Frotcom Bulgaria. His presentation provided valuable insights into how Frotcom's software can revolutionize logistics and fleet management operations, making them more efficient, cost-effective, and sustainable.
"We were thrilled to be a premium partner at the 11th Logistics Business Conference in Sofia," said Todor Zhelkov, Product Manager at Frotcom Bulgaria. "This event was an exciting opportunity for us to connect with industry leaders and contribute to discussions on transforming logistics into a smart and sustainable industry. We were happy to demonstrate how Frotcom can help businesses optimize their operations, reduce costs, and improve overall efficiency."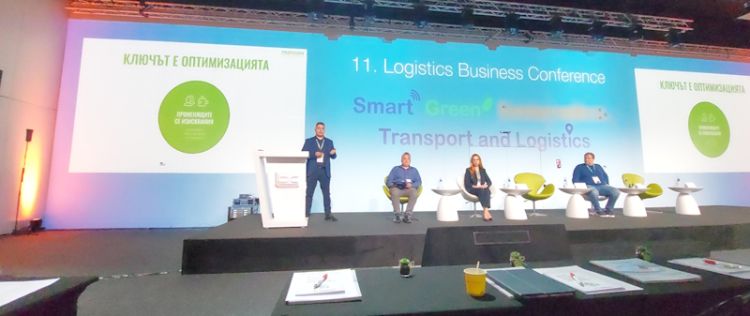 As the logistics sector continues to evolve, we remain at the forefront, empowering businesses to navigate the future of transportation and logistics with confidence.
If you couldn't join us at this event and want to know more about Frotcom, contact a member of our team.
Post tags:
Frotcom
Frotcom Bulgaria
Intelligent fleets
Fleet management
Logistics Business Conference
Trade shows
Frotcom events
Driver coaching
Driver app