Delyan Kostov, CEO of Frotcom Bulgaria: We understand our customers' needs
Frotcom is the leading software for the fleet management sector. Delyan Kostov, CEO of Frotcom Bulgaria, presented the Frotcom activity to the readers of Stroitelna Tehnika magazine.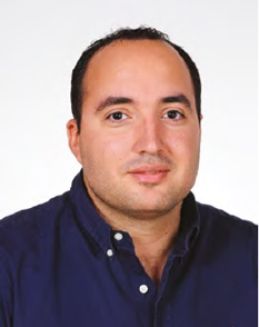 1. Can you introduce Frotcom to the readers of Construction Equipment magazine?
We've been providing Frotcom's fleet management software and services in Bulgaria since 2008. We offer high-quality and professional software and related services that help companies owning a fleet of vehicles, machines, assets, and more to manage them more efficiently, with less need for people engaged in management and control activities, it will ensure a higher quality of the offered product and higher profits. For over twelve years on Bulgaria's market, we have been trusted by more than 1,300 Bulgarian companies with different fleet sizes operating in various business areas - transport, construction, trade, among others. We are incredibly proud that most of our clients have been with us since the very beginning in 2008 until now.
2. What services do you offer that can be useful to owners of construction machinery? 
As I mentioned, the system is suitable for companies of different sizes and operating in various sectors, using different vehicle types - cars, trucks, construction machinery, and others. The system consists of hardware and software. The hardware must be installed in the vehicles, and its type, features available, and the price depends on the customer's needs. This means that we can offer everything from standard tracking (positioning on the map) to much more complex data from the vehicles' onboard computer (fuel consumption, engine hours, PTO operation). And we can offer many other indicators that give information about the fleet condition and its overall operation or the individual components' operation. The software is entirely web-based, which means users can access it anywhere and from any device with Internet access. It is designed in modules. This way, customers can choose which features to use according to their needs. The features are numerous: tracking routes on a map, generate more than 40 types of reports, set alarms for vehicles, management of the incurred expenses, the introduction of future events and their control, such as insurance, inspections, service, or other activities on vehicle and many more. The software also offers the ability to automate many processes, saving employees' work, such as automatically generating reports for a certain period. Also included are some documents required by law - extended-trips-report-authorities-format, driver-diary-authorities-format, and more. On the other hand, Frotcom can be integrated with other software or systems that the company uses - ERP, CRM, etc., to exchange information in real-time, which automates and facilitates employees' work even more and guarantees less human error.
3. ​What distinguishes Frotcom from other companies in the sector? 
What sets us apart is that we focus 100% of our time on what we do best, namely developing software that allows companies to manage their fleets better and intelligently. The benefits of the system to the user are numerous. They are expressed in transparency and clarity about the use of vehicles and assets, which invariably leads to a reduction in operating costs for maintenance and fuel, optimizing tasks and working hours. Accordingly, the cost reduction leads to an increase in profit for the company. We are also innovative and always try to be the first. We are flexible and understand the clients' needs, which allows us to offer the best solution.
4. ​What else do you plan in the future in the field of fleet management? 
We believe that it must have pre-set goals for a business to succeed and a plan for its implementation. We plan to continue working hard and thoroughly to achieve our goals, regardless of the situations we face. And our goals include making Frotcom work more independently, automatically, and proactively. We also aim to improve the latest added functionality in the system.