Frotcom Peru participates in Expo Proveedores 2023
Frotcom Peru will participate at Expo Proveedores, the largest meeting of buyers and state providers from different sectors such as construction, transport and mobility, agriculture, cargo, technology and more.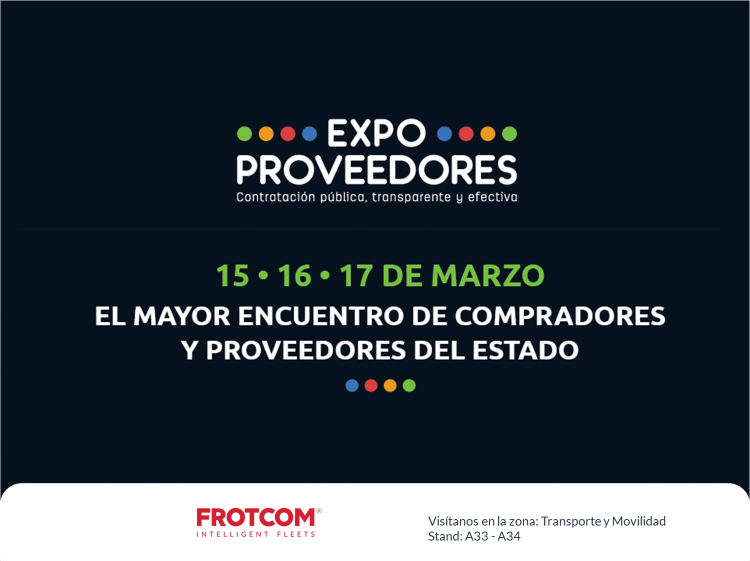 Expo Proveedores is taking place from 15 to 17 March 2023 at the Jockey Exhibition Center in the city of Lima, Peru. Frotcom's stand will be located at the Transport and Mobility section, place A 33 - A 34, where the team will be presenting its latest technologies and solutions such as:
Real-time tracking with live demonstrations of the Frotcom software;
Driving behavior analysis;
Fleet cost management and how to optimize fuel management and fleet cost management with Frotcom. 
The newest Driver Coaching, a revolutionary feature recently launched by Frotcom worldwide.
Join us at Expo Proveedores, at the Jockey Exhibition Center in Lima.
Free registration can be done online.  
Schedule a meeting with Frotcom