Betonix, Ltd. clamps down on theft and improves driving behavior with Frotcom
Driving behavior analysis | Fleet management reports
Frotcom is being crucial for Betonix to streamline its fleet operations, monitoring driving behavior, eradicate concrete theft and reduce running costs.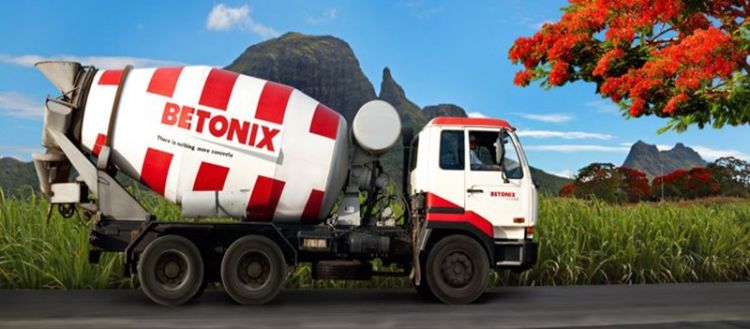 Mauritius' Betonix has cornered a considerable market share as one of the island's largest suppliers of ready-made concrete over the past 25 years.
ISP-certified quality of services and products have been paramount. Strategic investment in state-of-the-art solutions has translated to reliable service and customer satisfaction and prompted growth.
The company, which operates a fleet of over 60 vehicles - including pump, water, and mixer trucks as well as team member transportation - was unsatisfied with its previous GPS fleet management solution, and a serendipitous contact from Frotcom Indian Ocean introduced Betonix to Frotcom's fleet intelligence and management solution.
Client Goals and Challenges
Frotcom addressed Betonix's core needs such as service quality management, production, and distribution planning, as well as real-time tracking, vehicle, and driving monitoring.
Betonix's policy is to use the best equipment available on the market to ensure a reliable service, and in that respect, the technology demonstrated by Frotcom was the best.  
According to Mr. Roobesh Ragoo, Betonix Technical Officer, "We were looking for precision! This was a sine qua non-condition we imposed on Frotcom Indian Ocean".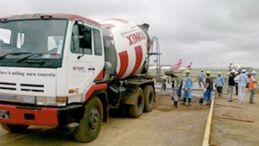 Frotcom was easily customized to tackle issues such as where and when products were unloaded. Sensors were customized and adapted for use in mixers and pumps providing real-time monitoring and instant status updates, with alerts being sent to Frotcom users working in Betonix, informing place and time of unloading; eliminating theft and product siphoning.
Client Benefits
Betonix has recorded sharp improvements in a variety of cross-connected fields. For instance, drivers being informed of the use of Frotcom made the optimization of all driving skills, idle time, and overall efficiency possible.
 
The implementation of the adaptive tracking instead of a standard tracking proved to be the right choice for the company. They were also able to make recommendations for Frotcom's Driving behavior analysis module, where certain reports did not cater for logical feedback that could be used to quantify and evaluate driver behavior in Betonix.
Mr. Roobesh Ragoo, said that "Frotcom has proved to be accurate in all the data provided so far. Although we haven't made any exercise to quantify the savings, the changes are glaring with better employee and operational efficiency, with equate reduced overtime, total eradication of concrete theft and savings on running costs of our fleet and production".  
The notable improvements and savings also lead to a reduction on delivery times, overtime reduction, thereby ensuring higher customer satisfaction.
Visit Betonix's corporate webpage.