Automatic driver identification system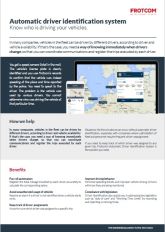 In many companies, vehicles in the fleet can be driven by different drivers, according to driver and vehicle availability. If that's the case, you need a way of knowing immediately when drivers change, so that you can coordinate communications and register the trips executed by each driver.
Start using Frotcom. We are happy to help you.