Pittakis Building Materials reduces costs and increases its fleet productivity with Frotcom
Fleet alarms | Driving behavior analysis | Integrated navigation system
The Cypriot construction materials company relied on Frotcom's features to reduce maintenance costs and effectively monitor its fleet's vehicle maintenance and idling times.
Pittakis Building Materials was founded in 1974 in Paralimni, Cyprus, by Mr. Avraam Pittakis. Initially, the company sold rocks, limestone powder, sprits, and feedstuff before transitioning into the construction of technical works.
Later on, Pittakis Building Materials started to produce construction materials, such as a wide variety of adhesives, joint grouts, compounds, plasters, mortars, textured coatings, waterproof slurries, and thermal and sound insulation products as well.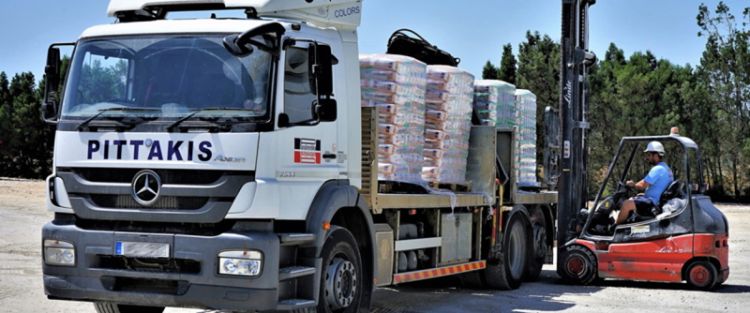 Having followed a remarkable path in the construction industry, the company has become a dynamic and leading construction company in Cyprus.
Client Goals and Challenges
The company was looking for a fleet management software supplier that offered a product with an international presence, was cloud-based, and had a technical team that could control the entire process, from the initial installation to training and support. Frotcom was considered the right partner to get the results they expected from their fleet of 17 vehicles and to achieve specific fleet management goals, such as:
 
Reduce maintenance costs
Monitor vehicle breakdowns and maintenance
Client Benefits
Frotcom was initially implemented to decrease maintenance costs and monitor vehicle breakdowns and maintenance, and these goals have been successfully achieved. Today, Pittakis Building Materials also uses Frotcom's Driving behavior analysis feature to monitor its fleet drivers' driving behavior, specifically during the summer months, allowing them to reduce idling times.
And last but not least, using Frotcom's integration with TIS-Web® and Remote tachograph download in its fleet, the company also improved its drivers' productivity and driving conditions.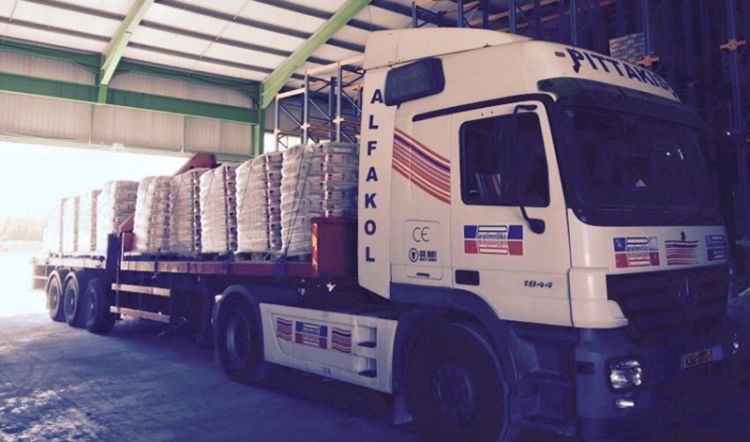 Avraam Pittakis, the founder of Pittakis Building Materials, said: "Frotcom has a great product and provides excellent service. The Frotcom team makes the experience even better because they are passionate, well trained, offer immediate support and assistance, and are truly exceptional in what they do."
Overall, the chosen features allowed Pittakis Building Materials to take full advantage of Frotcom's software and thus achieve the desired results.
If your company is also facing these or similar challenges, contact a member of our team.