De Beers Exploration Botswana – Exploring and benefitting with Zero Harm and managerial effectiveness…
Fleet alarms | Fleet cost management | Driving behavior analysis | Fleet management reports | Route planning and monitoring | Text communication with drivers
Frotcom has enabled De Beers Exploration to achieve "Top Surface Vehicle Safety Compliance" in terms of De Beers Corporate Policy.
Established in 1888, De Beers is the world's leading rough diamond company with unrivalled expertise in the exploration, mining, and marketing of diamonds.
 

Together with its joint venture partners, De Beers operates in more than 20 countries across six continents, employing more than 13,000 people, and is the world's largest diamond producer with mining operations across Angola, Botswana, Namibia, South Africa, and Canada.
It takes years of searching, cutting-edge science, and sophisticated technology, coupled with traditional mining know-how to find diamonds.
 
Client Challenges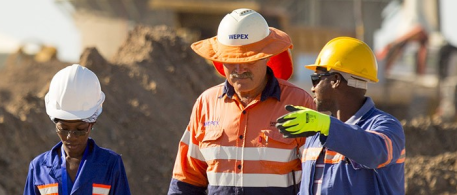 The De Beers Exploration Head Office is based in Johannesburg, South Africa. De Beers Exploration Botswana is based in Gaborone and the Botswana exploration field operations are mainly managed from this office. The company has committed itself to Zero Harm to its employees, the community, and the environment. Various controls have been implemented in order to achieve this objective and, as the exploration vehicles form an important part of the operation; their managerial control is of utmost importance.
 
Frotcom South Africa Approach
The Frotcom vehicle monitoring system was installed in early 2014 in all Botswana-based vehicles, including the exploration drilling vehicle allocated to the remote field operations. All vehicles are used for long-distance traveling. Frotcom integrated the Garmin device for the purpose of safe in-cab communication, including the provision of instructions. Also integrated with the Personal Location Beacon (PLB) enabling the location, identification of both mobile assets and workforce regardless of their geographical location 100's km away in the remotest of areas. 
 
Benefits Achieved
The system enables 24/7 surveillance in terms of the whereabouts of the vehicles, workforce activity, and compliance to company policy and procedure, as well as the behavior of the drivers.  Managerial control included managing cost, vehicle condition and maintenance, vehicle and workforce productivity, and detailed activity monitoring as well as safe in-cab communication.  All supported by a powerful real-time monitoring, management, and reporting function, providing hands-on control through real-time alarms and alerts via SMS and email – manage-by-exception – to the correct manager in De Beers.
According to Mr. Gerhard van der Waal, Health and Safety Manager at De Beers Exploration, "Comparing a range of solutions, the Frotcom solution is better fulfilling our current and future needs. Frotcom also outshines in terms of reputation, affordability, and support with well-tested technology and a quality solution; allowing good customization options and excellent support".
Frotcom has enabled De Beers Exploration to achieve "Top Surface Vehicle Safety Compliance" in terms of De Beers Corporate Policy. Frotcom's success in Botswana resulted in De Beers Exploration South Africa now finalizing an implementation.