Frotcom is of real value to IPC Travel business operations
Passenger Land Transportation
To ensure business and customers demands are met, IPC Travel chose Frotcom to efficiently track and monitor their vehicles, saving a large amount of time in its daily operations and also promoting customers safety.
Founded in 1989, IPC Travel is Sierra Leone's leading travel agency in all travel and tourism related services such as tours and excursions, hotel reservations, vehicle rentals, among other services.
IPC Travel sought a solution which could help them to efficiently track and monitor their vehicles.

Frotcom was recommended to IPC Travel by Cerra Automotive – the leading automotive sales, service and repair centre and themselves a Frotcom Sierra Leone client. After researching on Frotcom's website and going through the demonstration process, IPC Travel was able to see the real capabilities of the solution and  decided to install it in its 15 vehicles.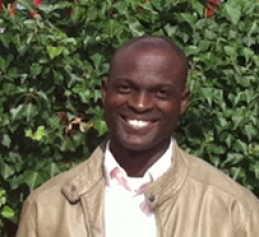 Mr. Julian Williams, Logistician at IPC Travel
According to Mr. Julian Williams, Logistician at IPC Travel, "Since we installed Frotcom, our daily operations have improved significantly and we feel confident managing our fleet. We have had a noteworthy gain of time through the help of accurate reports generated to determine the whereabouts of our vehicles and planning and organizing the distribution of vehicles according to our clients' demands. Drivers attendance patterns have improved immensely and our customers have also benefited, by getting a sense of reliability and security".
Frotcom is considered of great value to IPC Travel, by way of providing real time data, which is one of the many benefits listed by the company. It helps to achieve accuracy when the company is dealing with timekeeping of customer collections and also to ensure on-time delivery of the rental vehicles to its customers.