Connecting to LKW Walter an Austrian based full load Transport Company
Some months ago, one of Frotcom Bulgaria's customers asked how it would be possible for LKW Walter, the Austrian based full load transport company, to have access to its trucks' positions. As a business partner of this customer, LKW Walter needed to keep track of the loads, to control the load flows and inform the end customers.

The solution was easy: giving LKW access to the vehicle's tracking data through Frotcom's web service.
Within a few hours, LKW linked Frotcom's data to its internal IT system.
The solution was so successful that soon LKW required other Frotcom Bulgaria and Frotcom Romania customers to give the same kind of access. And so, today, six Frotcom customers offer LKW a direct link to their trailer's location.
It is very unlikely that this story will end here, for already LKW has certified Frotcom as one of the tracking systems compatible with their internal load tracking system.
This is not only a confirmation of Frotcom's powerful web service interface but also a sign that similar projects will probably happen in the future.
The fact that LKW, a leading transport company with almost 1 million full truckloads per year, has approved Frotcom, will hopefully increase our product's popularity among the thousands of LKW's partnering transportation companies.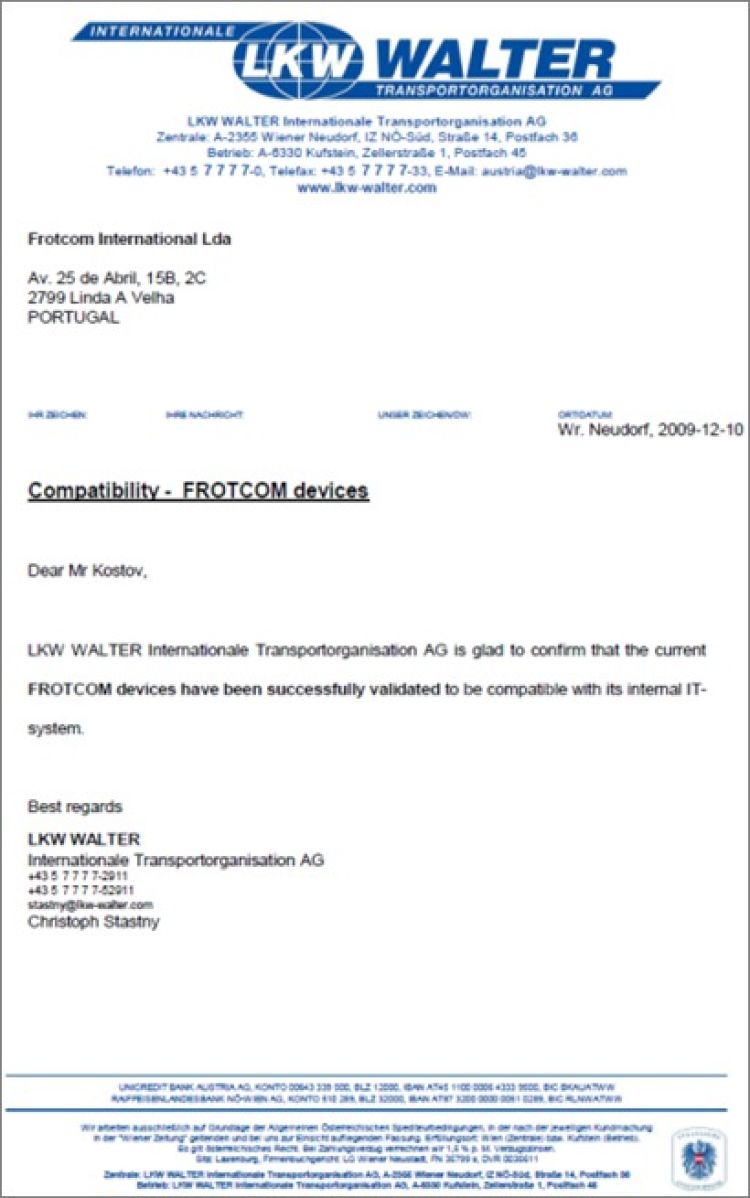 Compatibility Frotcom devices