Dauti Transportshped has complete confidence in Frotcom
Fleet alarms | Fleet cost management | Fuel management | Fleet management reports | GPS vehicle tracking and sensor monitoring
Dauti Transportshped is an international transportation company, based in Skopje, Macedonia, that works all around Europe. The company adopted Frotcom to improve the connection between the office and the drivers and to offer real-time freight tracking to all clients.
Behind every successful manager, there is a successful team - this basic saying from the business world completely corresponds to the success of Dauti Transportshped. Their real treasure is the enthusiasm, determination, knowledge, and the team's hard work which, along with the use of modern technology, are an excellent guarantee for the company's development.
Truck of Dauti Transportshped
Dauti Transportshped started using Frotcom in September 2010. They currently have a fleet of 30 vehicles equipped with Frotcom and 15 more are on the way.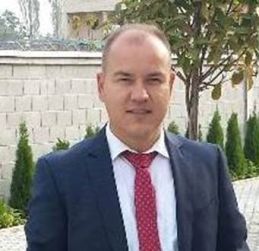 Mr. Daim Ramadani, General Manager at Dauti Transportshped
According to Mr. Daim Ramadani, General Manager at Dauti Transportshped, "Frotcom solution helped us to reduce costs in the past 2.5 years and to manage our fleet more effectively and efficiently. The use of Frotcom has enabled Dauti Transportshped to execute more jobs on time and thus, to increase productivity. There are many tools in Frotcom that are of great value to us, such as real-time tracking of the freight, CANBus information, and control of fuel consumption. One other big advantage of Frotcom is the easiness of receiving the information through automatic reports and alarms."
Mr. Irfan Ramadani, Transport Manager at Dauti Transportshped also added, "After analyzing the solutions available in the market, we certainly did the right thing choosing Frotcom. We can say that Frotcom satisfies our needs and we can count on 24/7 support when needed. We would like to highlight that our investment has paid off."