EMŠA Šped reduced fuel costs by 10% using Frotcom
EMŠA Šped, one of the Top 200 Macedonian companies, streamlined its processes and managed to reduce fuel costs using Frotcom Vehicle Tracking and Fleet Management system.
EMŠA Šped is a Macedonian transportation company working all around Europe, since 1999. They have an annual turnover of 15.5M€, own more than 120 trucks, and manage their business partners' fleets in Macedonia and in other European countries.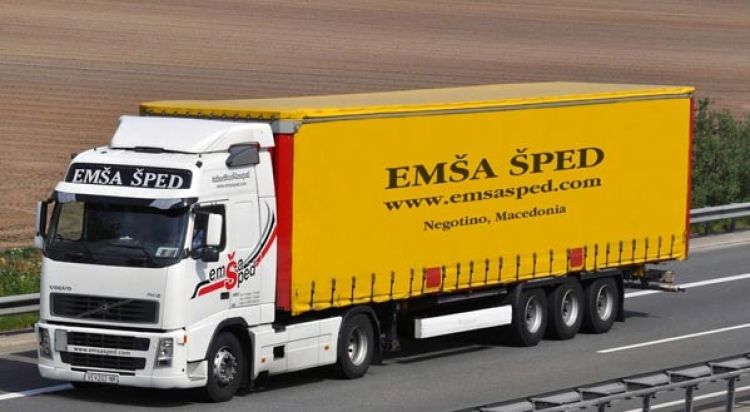 In order to improve delivery, planning, and the allocation of resources, EMŠA Šped knew that a fleet tracking and fleet management system would be the solution to guarantee a sustainable, well-timed, and accountable transport service to its customers.
After reviewing the available telematics systems in the market, the company chose Frotcom because it completely covers their tracking needs. Furthermore, they can use this solution not only in Macedonia but also throughout Europe without any extra costs.
Mr. Emshov Marjan, owner of EMŠA Šped said, "I rely on Frotcom because it's user friendly and has complete functionalities. Different clients have different needs and Frotcom has the right solution for each situation. Before implementing Frotcom, with so many activities to keep an eye on, it was easy to lose track of things. We surely benefit from Frotcom to increase productivity – more deliveries in less time. Moreover, Frotcom's CANBus and Fuel Management modules also enabled us to decrease fuel costs by 10%".
EMŠA Šped has been using Frotcom for almost two years and nowadays they have the system installed on all their vehicles.