Frotcom helped BION increase the productivity of asset management by more than 10%
GPS trailer and asset tracking | Route planning and monitoring
Its continuous growth led BION LOGISTICA Y TRANSPORTE to track its assets through Frotcom and streamline its operations while increasing productivity and improving customer service.
Spain's BION LOGISTICA Y TRANSPORTE was created in February 2010, as part of the Glas Group. The excellent geographical location, in Írun, on the border between Spain and France, places the company in a privileged location to develop their business as an international transportation company.
Client Challenges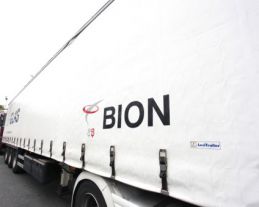 Due to its continuous dynamic growth, BION was having difficulty in controlling its assets throughout its several locations. Making daily international calls to the independent drivers, knowing the whereabouts of its semi-trailers, and monitoring them was becoming a very difficult task. To more effectively control its 40 semitrailers, the company decided to research a reliable GPS tracking solution.
Frotcom Spain's Approach
Mr. Jose Antonio Ortiz, Managing Director at BION, requested a proposal and a demo from three different vehicle tracking companies that he had heard of. Meanwhile, Mr. Ortiz caught sight of a truck owned by a company in the international European transport sector. The truck had a yellow Frotcom sticker on it, indicating that it was a client of Frotcom, and he instantly called the company to learn what they thought about Frotcom. Mr. Ortiz became interested in Frotcom after being referred by one of the managers of this well-known transportation company.
Frotcom GPS sticker on a truck
"Their positive opinion about the Frotcom solution prompted me to look into what Frotcom Spain had to offer BION", said Mr. Ortiz.
Frotcom Spain had the opportunity to visit BION and show all the benefits of the solution, not only to Mr. Ortiz, but also to Bion's traffic team, managed by Mr. Carlos Gutiérrez.
The company started a one-month free trial using one of its semi-trailers, concluding that Frotcom was both affordable and included the features they were looking for. They found that Frotcom was particularly effective in helping the team save time and controlling a fleet in real-time while eliminating the need to make costly international calls every day.
Benefits achieved
Although BION's team found the solution easy to learn and use, they underwent a training process provided by Frotcom Spain, to take full advantage of Frotcom's features in their day-to-day work.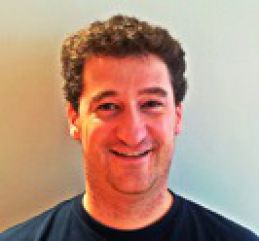 "The company is saving more than one hour per day, with Frotcom", mentioned Carlos Gutiérrez. "Since we are controlling the fleet through Frotcom and accessing key information about our fleet, we definitely saved money while running our fleet more efficiently. We can also organize the routes and the deliveries according to customer's needs."
Frotcom has proven to be extremely effective for BION, as it is easier to manage the business when the fleet management team knows the real-time whereabouts of their assets and can monitor their actions without a telephone call.