Orkan Impeks reduces fuel costs by more than 15 percent with Frotcom
Automatic driver identification system | Driving behavior analysis | Remote tachograph download
The road transportation company, Orkan Impeks, uses Frotcom to reduce fuel costs and improve driving behavior.

Established in 1994, in Kavadarci, Republic of Macedonia, Orkan Impeks is an international transport company. It counts on a fleet of 45 trucks, all certified to the highest Euro 5 and Euro 6 standards and in possession of a variety of CEMT (Conférence Européenne des Ministres des Transports / European Conference of Transport Ministers) permits.
Client Goals and Challenges
Orkan Impeks wanted more control over its fleet and needed tools to monitor its vehicles, identify points of improvement for drivers, and new ways to organize daily tasks and control fuel costs.
Frotcom emerged from an internet search as a potential supplier of vehicle tracking and fleet management software. During a presentation by Frotcom Macedonia, Mr. Ordancho Mitrevski, owner of Orkan Impeks was able to check the software's accuracy. By adopting Frotcom as his fleet management software provider, he had the opportunity to choose the modules that best suited his fleet's needs.
Client Benefits
With Frotcom in place, identifying and analyzing driver activities, the company saw a significant improvement in on-road behavior. By reducing the instances of poor driving such as excessive acceleration, braking, or idling, and other events that have a direct impact on fuel consumption; "we saw a more than 15% reduction in fuel costs", reported Mr. Ordancho Mitrevski.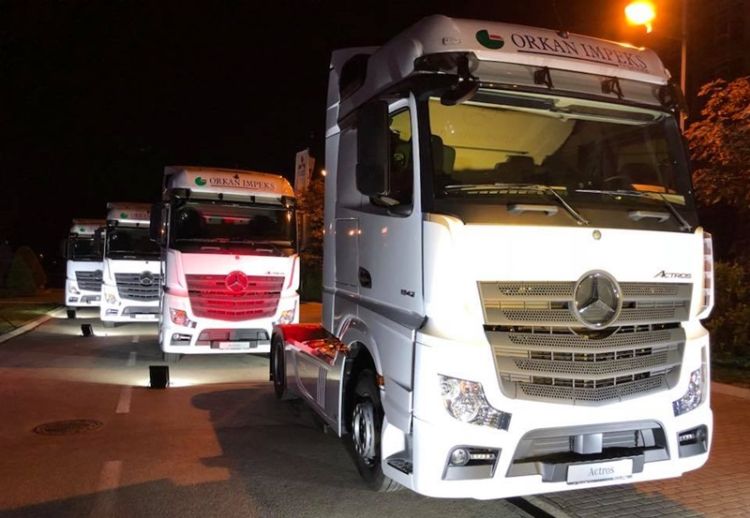 The tachograph driver ID helped the company to automate the process of driver changeover. Frotcom automatically recognizes when a driver enters an ID card to start a specific trip, and it keeps track of that driver's assignments and driving behavior, also registering the total miles traveled by each driver accurately. The Automatic driver ID module recognizes each driver and can then assign them accordingly, freeing the dispatcher to focus on other tasks.
According to Mr. Ordancho Mitrevski, "Thanks to Frotcom instances of poor driving have been minimized, and the software is providing accurate individual driver and vehicle information, which allows us to manage our fleet more efficiently."
With continued growth in mind, the company is committed to keeping its employees motivated and to providing high-quality services to its customers. Naturally, Frotcom has become the perfect fleet management partner for the organization's future ambitions.