SERVIROAD achieves the highest TAPA Certification level with a major contribution from Frotcom
Fleet alarms | Driving behavior analysis | Fuel management | Route planning and monitoring
The Portuguese logistics and freight transport company updated its TAPA (Transported Asset Protection Association) certification from TRS3 to TRS1 and significantly reduced its fleet costs using Frotcom features.
SERVIROAD was founded in 2011 to support the expansion and growth of the Portuguese and Angolan markets.
The company specializes in logistics and temperature-controlled transport of valuable goods to Europe and Angola, imports and exports, customs clearance, consulting, and support.
With facilities in Portugal and Angola, and a vast network of contacts and partnerships, SERVIROAD's team ensures greater agility in all phases of the logistics and transport process by minimizing bureaucratic and logistical inconveniences, which results in complete customer satisfaction. Their approach is simple: quote, collect and deliver.
SERVIROAD intends to provide the Angolan market with complete access to European products, increasing its growth and development. Simultaneously, they promote the recognition of Portuguese products, providing a new dynamism to the Portuguese economy.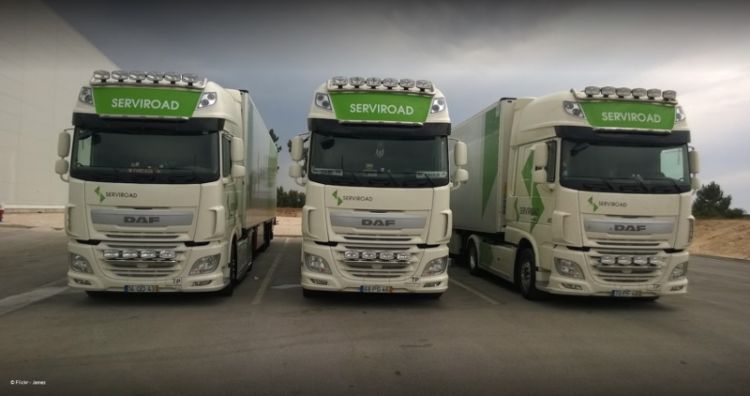 Client Goals and Challenges
Being a TAPA, IFS*, BRC*, and ISO* certificated company, SERVIROAD needed a complete fleet management solution to comply with the standard of each certificate.
The company also revealed the need to improve its fleet monitoring, reduce costs, and make its fleet more sustainable.
Frotcom was found to be the right partner to meet this need since the team understood the specificity of the sector and could find equally specific solutions to keep up with the high levels of demand that certifications oblige. Also, Frotcom is constantly innovating in a market that is increasingly demanding.
Client Benefits
Using Driving behavior analysis from Frotcom allowed SERVIROAD to monitor its drivers' driving style. This enabled the company to adapt the drivers' training, which reduced operating costs and fuel consumption. Ultimately, this feature also enabled a significant decrease in the company's environmental footprint.
With Frotcom's Route planning and monitoring, the company can now assign the best routes to each vehicle, monitor the path taken, and create geo-referenced areas. The use of this feature added a high value to SERVIROAD since it reduced costs and time lost in route deviations and ensured that the vehicles strictly complied with the pre-planned route.
In addition, SERVIROAD raised its level of TAPA Certification from Trucking Security Requirements (TSR 3 to TSR1). According to the customer, this achievement was made possible by Frotcom's innovation capability.
These were some of the features responsible for this certification raise level:
 
Buzzer notifications when tractor and trailer doors are opened without previous authorization from the office;
Coupling and uncoupling control;
Using a portable panic button device.
Thanks to Frotcom's features, SERVIROAD has also achieved an average reduction of fuel in the overall fleet, decreasing the cost per kilometer traveled, reducing the vehicles' wear and tear, and lowering maintenance costs.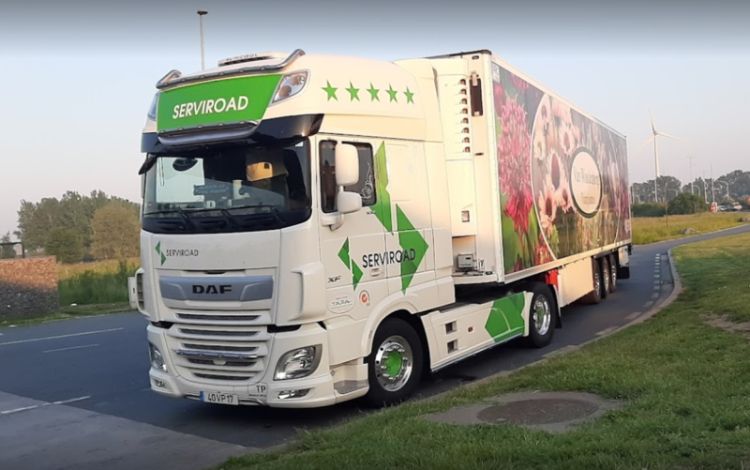 Noé Bernardes, TAPA Controller and Security Advisor at SERVIROAD, said: "Since implementing the Frotcom software, we have achieved a reduction of around 0.8 liters in the company's overall average. We cover approximately 1 000 000 km per month across the entire fleet, which translates into direct savings of approximately 4500€. Frotcom revealed itself as a strategic supplier in the company's organization, accompanying and creating solutions for the challenges that our customers pose. Moreover, they created solutions that did not previously exist on the market, such as Fleet alarms without the driver's action, being the entire process managed from the monitoring center".
Ultimately, it is crucial to emphasize SERVIROAD's TAPA certification level upgrade through the use of Frotcom's features and its remarkable results in fleet cost reduction and compliance with all of its certification standards.
If your company is facing these or similar challenges, contact a member of our team, and start making the most of your fleet with our fleet management software.
 
* IFS- International Featured Standard.
* BRC -British Retail Consortium.
* ISO - International Organization for Standardization.