New Business Partners introduced to Frotcom network
A changing marketplace demands an adaptable business model and in response to growth opportunities in some regions not yet covered by Certified Partners, Frotcom International has now introduced a new type of direct partnership: the Business Partner.
Frotcom International's Business Partners are now starting their sales activity in countries not currently developed by our growing family of global Certified Partners. These Business Partners will function as non-exclusive resellers within a preferred area, co-operating with Frotcom International in marketing the Frotcom brand, products and services.
Frotcom is pleased to welcome its first two Business Partners: VM Tracking and Bulkprodukter i Sverige AB, both up-and-coming start-ups providing services and solutions for the Swedish and Scandinavian freight, logistics, and industrial sectors.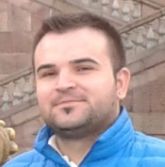 Mr. Vancho Manasiev of VM Tracking said, "Companies in Sweden are looking for vehicle tracking / fleet management solutions that provide fast and easy access to all information from their vehicles and I'm sure that Frotcom is the best solution for that."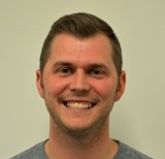 Mr. Fredrik Thorell of Bulkprodukter i Sverige AB said, "I had been looking to expand […] by offering more solutions to my customers. After several months of searching and testing systems, I found Frotcom on the internet and it was love at first sight."
Post tags:
Bulkprodukter i Sverige AB
Fleet Intelligence
Fleet management
Frotcom
Frotcom International
Vehicle tracking
VM Tracking