Four out of five Fleet Managers recommend Frotcom
We revealed the results of our User Satisfaction Survey as part of the 8th Frotcom Annual Meeting, in Cape Town (South Africa), on May 25.
The Annual Meeting is an event that provides a forum for Frotcom Certified Partners from all over the world to discover and discuss all things Frotcom.  It's a chance to share know-how, experiences, and ideas in a productive and inspirational environment, so naturally, it was the perfect setting to share these results.
The survey was conducted in March, with seven questions designed to collect data from users about their experience of Frotcom's interface and the service provided. We collated replies from 534 respondents in 26 countries.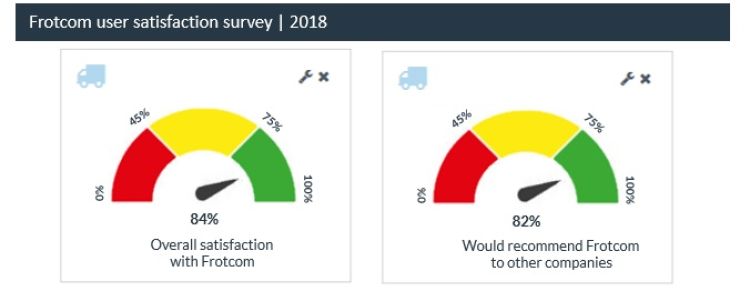 The survey revealed that 84 percent of respondents felt "satisfied" or "very satisfied" with Frotcom's overall vehicle tracking and fleet management system. The majority also reported feeling "satisfied" or "very satisfied" with Frotcom's after sales and technical support.
When rating the quality of the Frotcom system, 79 percent felt "satisfied" or "very satisfied". When evaluating our partners' responsiveness to questions or concerns about the Frotcom solution, 74 percent considered it "extremely responsive" or "very responsive".
The survey also offered users the chance to provide their comments, suggestions or put questions related to Frotcom's interface and service.
The results of the survey indicate that Frotcom is an essential tool for the modern fleet manager and that 4 out of 5 fleet managers using Frotcom recommend it.
Post tags:
Frotcom
Fleet management software
Intelligent fleets
GPS vehicle tracking
Frotcom user satisfaction survey
Frotcom Annual Meeting