New grouping option on Frotcom's Detailed Cost report
A new option has been added to the report allowing you to choose that the data be grouped by
Cost type
.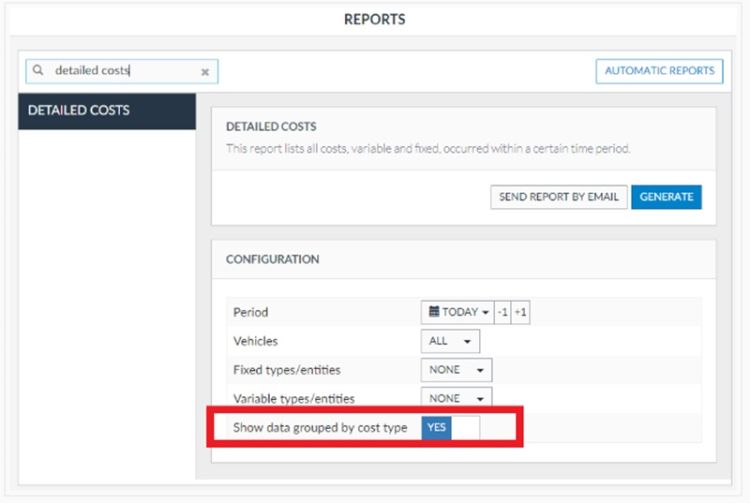 The default value for this option is
Yes
. If you want to generate the report without the grouping option, uncheck this selection.
Once you choose and configure the Detailed Cost report, you can program Frotcom to send you the report on a daily or weekly basis. It's in an easy-to-read format and as all the other Frotcom report, it can be sent automatically to different positions in the company: CEO, CFO, fleet managers, or others.
Issues for improvement can immediately be pinpointed.
If you wish to know more about reports, we invite you to visit
Frotcom's Help Center
.
Post tags:
Detailed Cost report
Frotcom reports
Tip of the month
Fleet management software
GPS vehicle tracking
Intelligent fleets