Frotcom's Notebook module now includes a new document preview feature
You can now preview images and files attached to Notebook entries before downloading them.
Frotcom is constantly evolving to meet its customers' needs. So this month, we have a tip for you on how to get the most out of Frotcom's Notebook module!
Instead of having to download attached documents to see what they contain, you can now preview images and PDF files attached to your Notebook entries instead of downloading them, or before downloading them: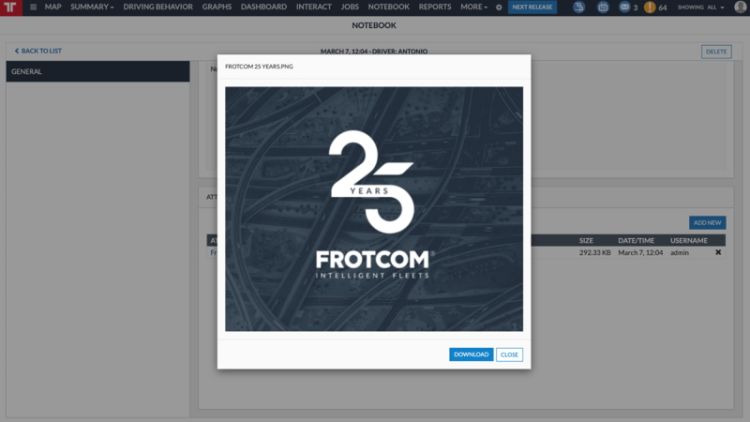 To open the document preview, simply click on the document's name. Then you can choose to download it or close the window.
For more tips on Frotcom features, visit the Frotcom Academy YouTube channel.
Post tags:
Frotcom
Frotcom tip
Feature releases
Document preview
Notebook module