What is AdBlue and why does your diesel vehicle need it?
According to a study conducted in 2018, more than 4-fifths of fleet drivers do not know that AdBlue is now standard for new diesel vehicles and is used to produce cleaner emissions.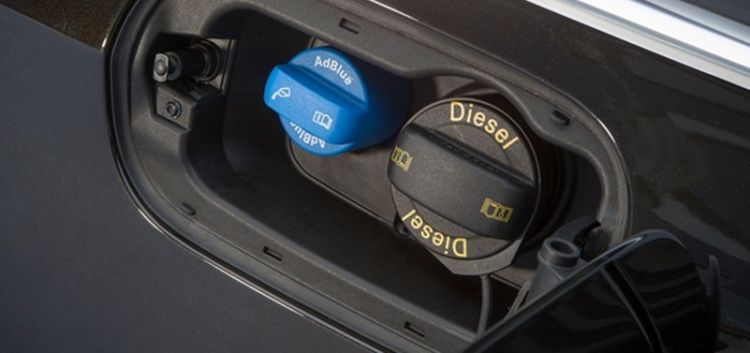 End-user knowledge of AdBlue is weak, although most of the new diesel vehicles are equipped with an exhaust treatment system called Selective Catalytic Reduction (SCR).
Contrary to what many people think, AdBlue is not a fuel additive, it's a trademarked name for a brand of diesel exhaust fluid - owned by the German Association of Automotive Industry - that has to be regularly checked in the stand-alone tank of the vehicle.
AdBlue is a non-toxic diesel exhaust fluid, made up of high purity urea and deionized water used to treat exhausts on diesel engines to reduce harmful emissions. Although it's odorless and non-toxic, it can corrode metallic surfaces.
 
Environment Benefits of AdBlue
AdBlue aims to significantly reduce emissions of nitrogen oxide (NOx) which are harmful to the environment and thus meet the stringent emission limits set by European standards (Euro 6) - which are standard for the control of emissions of new vehicles sold in the European Union and America.
AdBlue fluid treatment is injected into the exhaust gases and can filter out more than 90% of the harmful gas emissions of nitrogen oxide into steam and nitrogen, resulting in less pollution.
 
How much AdBlue fluid is needed?
Although tanks are filled every six months during maintenance, the rate at which cars use AdBlue varies depending on how economically they are driven, engine size and overall/average mileage. The average consumption of AdBlue is about one liter per 1,000 km but can reach up to one liter every 550 km. This means that fleet drivers who use the road more will need a better understanding of AdBlue than the standard driver.
But do not panic because all vehicles with this system have a warning system in the dashboard that will inform you when it is necessary to fill the AdBlue tank. It also monitors the level of AdBlue in the tank. And if the tank is empty, the engine will not start!
 
Refilling AdBlue in your vehicle
It is recommended that refills are provided by specialized technicians. If you choose to refuel, do not allow the fluid to come into contact with the skin and be careful to avoid any spills as this may damage the paintwork of the car. If this happens, clean the area where you spilled the AdBlue and if necessary wash the area with water. If spilled on clothing and hands, just rinse thoroughly with clean water.
Regular refueling of your AdBlue guarantees both a more environmental and efficient driving experience.
If you have a fleet of diesel vehicles that require AdBlue, you can set Frotcom to trigger the AdBlue low-level alarm.
Post tags:
AdBlue
Diesel vehicles
Nitrogen oxide
Harmful gas emissions
Fleet management system
GPS vehicle tracking
Frotcom
Fleet management software
AdBlue low-level alarm