Germany tests its first eHighway for hybrid trucks
Germany tests new eHighway for hybrid electric trucks that will save thousands in fuel costs.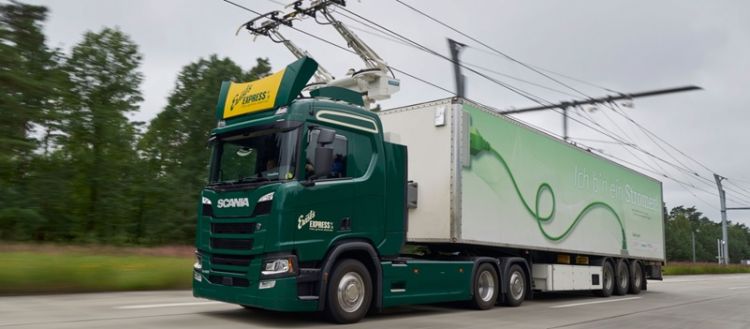 The new highway, developed by Siemens, uses overhead electrified cabling to recharge the hybrid electric trucks, with potential fuel savings of €20,000 for a 40-ton vehicle over a distance of 100,000 km.
The eHighway is designed to utilize Scania hybrid trucks that have been designed by the VW Group. A pilot scheme of the technology is currently set to run on the Autobahn, near Frankfurt over a six-mile stretch. The scheme is set to run until 2022 and if successful, will be rolled out across Germany.
With 670 volts of DC power passed through to the truck's conductor rods when a vehicle is traveling at less than 56mph, the system allows the vehicle to run entirely on its electric motor while charging at the same time. It will only switch to diesel once the batteries are fully depleted.
eHighway technology has been trialled throughout the world, including California and Sweden, with Sweden installing underground rails on one road that can charge cars.
Post tags:
eHighway
Hybrid electric trucks
Fuel savings
Scania hybrid trucks
Volkswagen Group