Frotcom returned to Gala Tranzit
Frotcom exhibited at the esteemed Gala Tranzit event once more, taking the opportunity to share its advanced fleet management system features.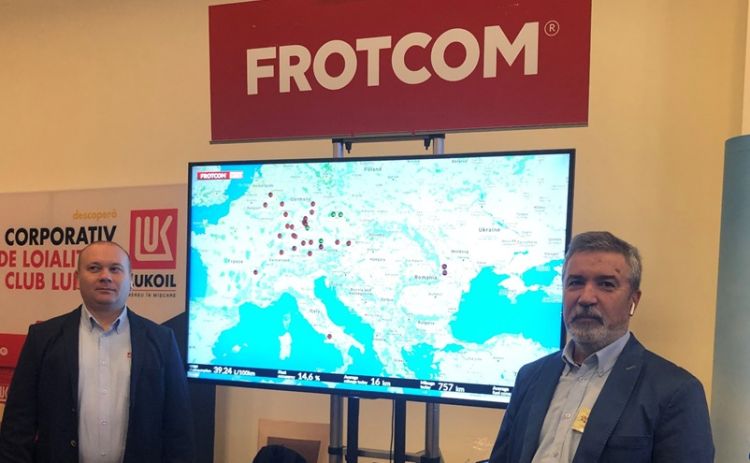 The renowned Gala Tranzit event, hosted by Romanian Tranzit Magazine, took place on October 31st and November 1st. As a major transport event of the Romanian transport market, Gala Tranzit welcomed over 800 transport and logistics industry professionals to participate by exclusive invitation. Frotcom was delighted to be invited back to exhibit its fleet management system for a consecutive year.
The Frotcom team was excited to showcase the latest developments, such as the leading-edge Remote Tachograph Download feature and the Mobile Workforce Management, that enables teams to operate more efficiently and productively. Attendees were able to try the intuitive software themselves via the demo on the stand.
The event was a great opportunity to share the company's technology innovations with prospective customers as well as to network with fellow industry experts and discuss the latest Romanian market trends and insights.
As mentioned by Ciprian Ionescu, Managing Director of Frotcom Romania, "Gala Tranzit is the highest level meeting of Romanian Auto Transporters; the best performers in the branch were awarded here, and Frotcom Romania is honored to participate. Among meetings with the best in transports, we promoted our state of art Workforce Management on the Garmin Fleet base and Tachograph Remote Download module. This high-level event is the best opportunity to feel the pulse in Romanian Auto Transport and to consolidate Frotcom's presence in Romania."
If you missed this event, you can contact us now to find out more about the benefits of Frotcom.
Post tags:
Gala Tranzit
Fleet management system
Frotcom
Mobile workforce management
Remote tachograph download
Fleet operations