A new version of Frotcom's Company Card reader App is launched
The App is responsible for communicating with in-vehicle tachographs and allows retrieval of downloaded files from Frotcom's data center to local computers.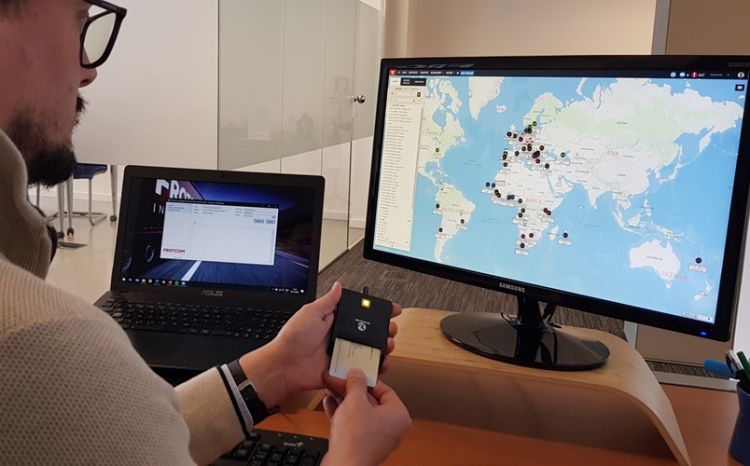 Frotcom is delighted to launch its Company Card Reader App 2.0. The App can be installed in one of your company's computers, which must be connected to a Smart Card Reader. With this new version, apart from the new installer, you will be able to run more than one instance of the app on the same computer. You can now give aliases to your Company cards and can even choose which vehicles belong to each Company card.
The Company Card Reader App is responsible for the communications with the tachographs, through the onboard Frotcom tracking devices, obtaining the necessary permission from your company card and transfer it to the tachograph, therefore allowing the remote download of the data, both from the vehicle and the driver, automatically.  
The Remote Tachograph Download makes it possible for companies to obtain files without having to send someone to each vehicle to retrieve the data*, enabling it to:  
Schedule the remote downloads of the vehicles' tachograph data
Schedule the remote downloads of the drivers' tachograph data
Automatically identify drivers
Download the tachograph data from Frotcom's Data Center to your computer
For more information regarding this and other Frotcom features,
contact us
.  
*Obtaining this data in Europe ensures companies adhere to EU regulations.
Post tags:
Frotcom
Company Card Reader App
Frotcom data center
Remote tachograph download
Company cards
Vehicle tracking device