Electric Vehicles: Recession or acceleration due to COVID-19?
The COVID-19 pandemic has been producing economic, political, and social disruptions not seen in decades, and the impact on car production industries has already been massive in countries around the world.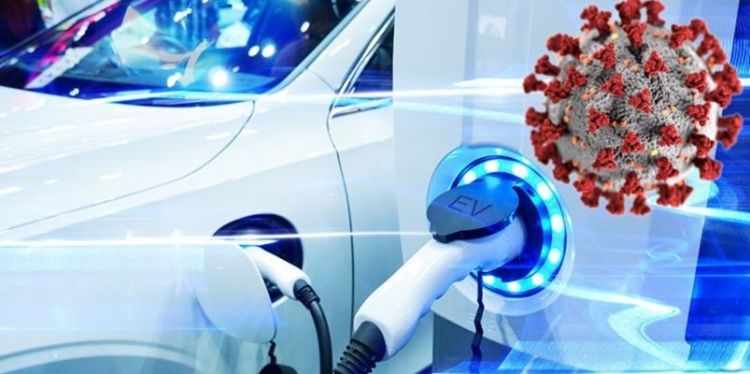 The Electric vehicles (EV) market is particularly vulnerable in the recent pandemic scenario. According to research from GlobalData, the lower oil prices as a result of the COVID-19 crisis could reduce electric vehicle demand and impair European Union efforts to reduce average new-vehicle CO2 emissions in this continent car market.
Another study from the research firm Wood Mackenzie also suggests that with gas prices incredibly low, and unemployment reaching new record levels, it may be challenging, from now on, to sell the benefits of electric power in the near term. It even predicts that global electric vehicle sales will fall by about 43% in 2020.
The shutdown of factories to avoid excess inventory, the lost paychecks, and the cancelation of large automotive events like Geneva's and New York's Motor Show can also be indicators of a recession in the EV industry.
However, some argue that although the pandemic it's not helping, it definitely won't stop the EV industry acceleration. Talking to Bloomberg, Jose Lazuen, senior automotive practice analyst at the research firm Roskill, said, "governments in China and the European Union implemented measures to accelerate the electrification of transport regardless of oil prices," due to concerns over pollution in large cities and its impact on citizen's health. The oil price swings are unlikely to change that.
Electric cars cost 50% to 70% more than conventional automobiles. Still, it's expected that prices will tend to go down in the coming years as lithium-ion battery technology grows, and manufacturers increase their production. Thus, the cost of electric vehicles will start to match that of conventional cars beginning in 2023, suggests Jose Lazuen.
The advocate company for energy independence and clean air, Plugin America, also stands by an acceleration in the EV industry. In a press release, the company stated that today's current low oil prices shouldn't impact the future of EVs. Even if the price of gas remains low in the near-term, EVs are still a better long-term investment for its ability to produce zero tailpipe emissions, the major cause of air pollution. For that reason, policymakers may be more inclined now to introduce even stronger policies to promote the growth of transportation electrification, says the press release.
No one knows for how long the COVID-19 pandemic will negatively affect the economy, and some of these indicators are for now just predictions of what might happen to the Electric Vehicle market.
What impact do you think the pandemic will have on the future of the Electric Vehicle industry? Let us know!
Post tags:
Frotcom
Electric vehicles
COVID-19
Electric Energy
CO2 emissions
European Union
Lithium-ion battery