How will smart tachographs help comply with the new Mobility Package?
With the introduction of the Mobility Package, smart tachographs will have an important role in achieving the new road transport policy's objectives.
The approval of the new Mobility Package by the European Parliament aimed to guarantee greater security in European transport and improve drivers' working conditions, through the use of smart tachographs to comply with cabotage guidelines, and the obligation for drivers to return home every four weeks.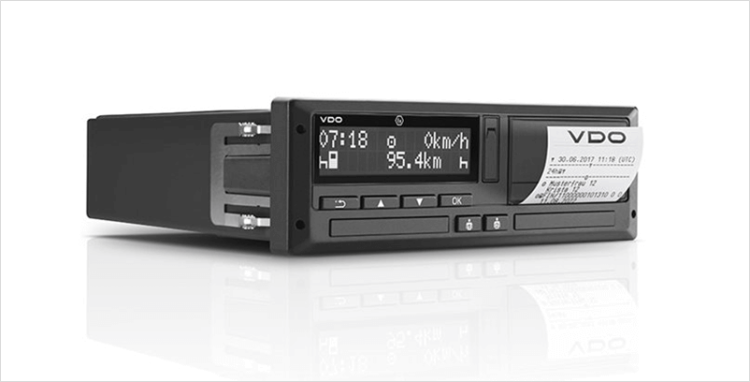 Tachographs will have an essential role for companies to comply with the new transportation rules, since the legislation already states that all trucks registered from June 15, 2019, come equipped with a new tachograph, the so-called smart tachograph.
This second generation of smart tachographs will allow compliance with the Mobility Package guidelines since they can record and send information about:
 
Cabotage vehicles that leave the country seven days after doing internal transportation (to complete the four-day cooling-off period);
Drivers returning home every four weeks;
Location of truck loading and unloading operations;
Border crossings (through a satellite positioning system).
With companies using smart tachographs in their fleets, the authorities will use the data to verify compliance with the new rules in force, particularly those related to free competition and the return of drivers home.
Ensure Your Company is in Regulatory Compliance
With Frotcom, you can download tachograph files remotely, from both the tachograph's mass memory and the drivers' tachograph cards, and automatically transfer those files to TIS-Web®. 
Frotcom's integration with TIS-Web® helps you:
 
Provide available driving times, in real-time (inside Frotcom);
Automatically download tacho files wherever your vehicles are;
Avoid the hassle of manually downloading and sending files for analysis;
Ensure compliance with regulation EC-561 and the corresponding national directives by fulfilling the legal requirements for tacho data archiving;
Allow you to examine your tacho files in TIS-Web®, where you can manage driving and rest periods and remaining driving time, safely and efficiently.
Frotcom can help you comply with tachograph legislation. For more information, contact a member of our team.
Post tags:
Frotcom
Mobility Package
Smart tachograph
Remote tachograph download
TIS-Web
Tachograph legislation
GPS vehicle tracking
Intelligent fleets
Fleet management system
Regulation EC-561