Frotcom can help you fight the risk of freight theft during COVID-19
Learn 7 in-transit cargo security tips to ensure your drivers and assets' safety with the help of Frotcom.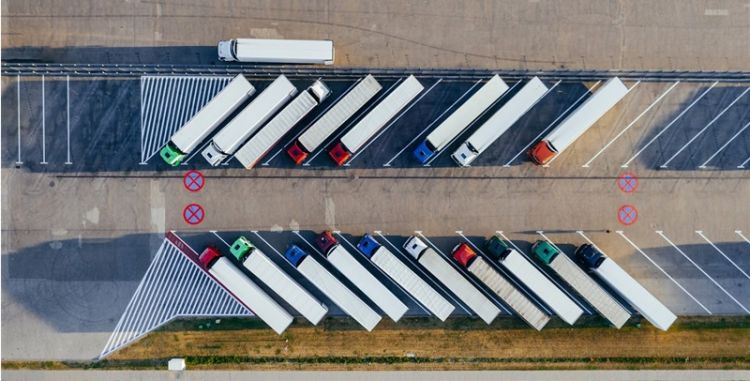 As the COVID-19 pandemic continues to grow, theft and security problems are also increasing during freight transportation. The growth in the number of COVID-19 cases, the economic scenario, and the lack of means is having a significant impact on the theft of goods, mainly surgical masks and gloves, beverages, tobacco, as well as essential household goods.
To ensure your drivers' and cargo safety during transport, here are 7 in-transit  security tips you can put in place:
 
If the driver realizes that he/she is at risk of theft, he/she should try to drive the vehicle to a safe area, contact the authorities and the fleet manager;
If the worst happens, and the vehicle is robbed during transportation, the driver must remain calm and try to activate the panic button to alert the fleet manager to contact the authorities. He/She must not offer resistance and must cooperate with thieves;
If the truck is stolen, the fleet manager can remotely immobilize the vehicle before it runs out of sight and still tracking its location in real-time to inform the authorities;
Ensure that drivers have an accurate license plate, VIN, and descriptive information for tractors, trailers, containers, and container chassis, to provide to authorities in case it is necessary to open an investigation in the event of an incident;
Secure all trailers (loaded and unloaded) with high-security ISO 17712 complaint barrier seals (like reusable security seals, wireless door sensors, door open-close switch, etc.) in combination with hardened padlocks;
Secure all tractors with high-security locking devices, such as air-cuff and steering column locks;
Avoid having loaded trailers sit unattended, especially in high cargo theft areas.
If you would like to find out more about Frotcom features or ask for a demo, contact a member of our team.
Post tags:
Frotcom
Fleet management
Features
Panic Button Alert
Fleet alarms
Fuel management
Vehicle access control system
Remote vehicle immobilization
Cargo theft
Fuel theft
Vehicle theft
Security risks
COVID-19