How to curb distracted driving?
Every year million road crashes are associated with distracted driving, and it is essential to create awareness for this significant public health and safety concern.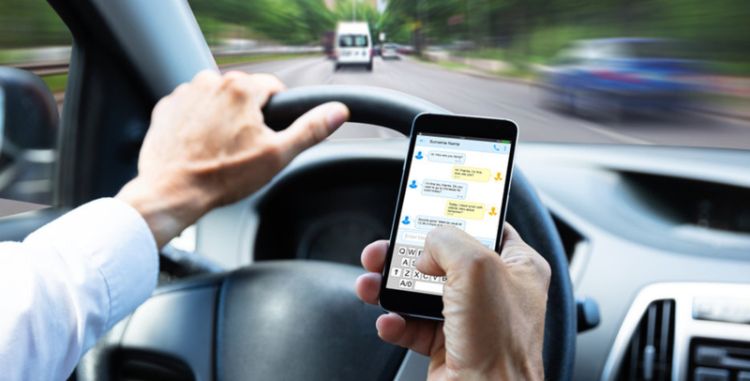 Overall, in the United States, an estimated 18% of road accidents were reported to have involved driver distraction (NHTSA). Not only for using a cell phone (check text messages, emails, phone calls, or any other mobile applications) while driving but also for overestimating the ability to drive and perform various tasks simultaneously as changing the radio station, eating, or drinking.
According to the National Safety Council (NSC):
 
cell phone use while driving leads to 1.6 million crashes each year,
nearly 390,000 injuries occur each year from accidents caused by texting while driving.
With these statistics in mind, it is crucial to recognize the dangers of distracted driving and the importance of educating and creating awareness among drivers.
Any activity diverting attention away from the primary task of driving is a distraction. It can be visual (looking at something other than the road), auditory (hearing something), manual (touching other things than the steering wheel), and cognitive (thinking about something).
To reduce distraction in driving, everyone needs to take responsibility and do their part:
 
Drivers must put the phone down while driving, even if they think they can use their phone safely;
Employers should start policies banning the use of handheld devices on the road and not pressure employees to check their phone while driving;
Lawmakers can enforce legislation on the use of handheld devices in vehicles to dissuade drivers from using the technology behind the wheel;
Vehicle and smartphone manufacturers can also play a part by designing more intuitive interactive in-vehicle technology that does not distract drivers. 
Distracted driving is a major public health and safety concern, and reducing the number of road deaths due to this should be a goal for 2021. Considering that technology is now an essential part of our lives, we need more awareness at all levels, education, and the tools to save more lives.
If you are concerned with distracted driving in your fleet, Frotcom can help you. For more information, contact a member of our team.
Post tags:
Distracted driving
Road safety
Road accidents
Improve driver safety
Driving behavior
fleet management solution