Crime in road freight transport increases due to COVID-19
With the widespread outbreak of the coronavirus, cargo theft has increased, and fleet management systems have become crucial to ensure drivers and cargo safety.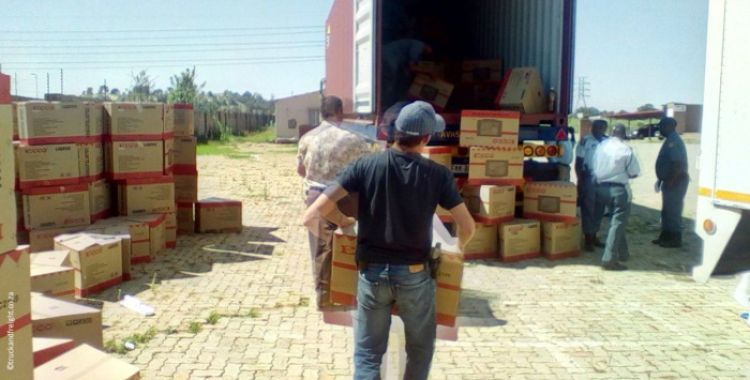 The road transport sector continues to face challenging times due to the COVID-19 pandemic. Unfortunately, there has been an increasing record of incidents such as hijackings, vehicle theft, and cash-in-transit heists worldwide.
One example is South Africa, where the national crime statistics from July to September 2020 revealed that there had been a 32% increase in truck hijackings compared to the same period in 2019. Johannesburg's metropolitan precincts registered a 52% increase in truck hijackings and a 5% increase in car hijackings, which is higher than any other South African city.
Another example is the cargo truck theft in Chile, which also doubled, with violence becoming challenging to control. From January to August 2020, the local authorities registered 270 incidents, representing an alarming increase of more than 100% compared to the same period in 2019, when were reported 110 cases.
 With the sharp rise of these crimes, fleet managers face the challenge of finding the proper solutions to increase visibility and control over their fleets, ensuring drivers' safety, and guaranteeing clients' cargo on time, without any occurrences. The right tools can make the difference for businesses to survive until and upon the economy recovers and the pandemic fades. To ensure your drivers' and cargo safety during transport, in addition to putting in place some security practices, Frotcom's Fleet management system can help you with additional safety and security features, such as:
 
Fleet alarms
Fuel management
Panic button alert
Remote cargo temperature monitoring
Remote vehicle immobilization
Vehicle access control system
With the right tools, fleet managers can monitor their drivers and cargo during transport more efficiently, decrease theft incidents, and ensure that valuable goods arrive at their destination safely.
During the ongoing coronavirus outbreak, this has never been so important.
If you would like to find out more about Frotcom security features or ask for a demo, contact a member of our team.
Post tags:
Frotcom
Fleet management features
Panic Button Alert
Fleet alarms
Vehicle access control system
Remote vehicle immobilization
Cargo theft
Vehicle theft
Security risks
COVID-19
Road transport