5 myths about fleet management software
Find out some common misconceptions about fleet management software and learn how to choose the best solution for your business fleet.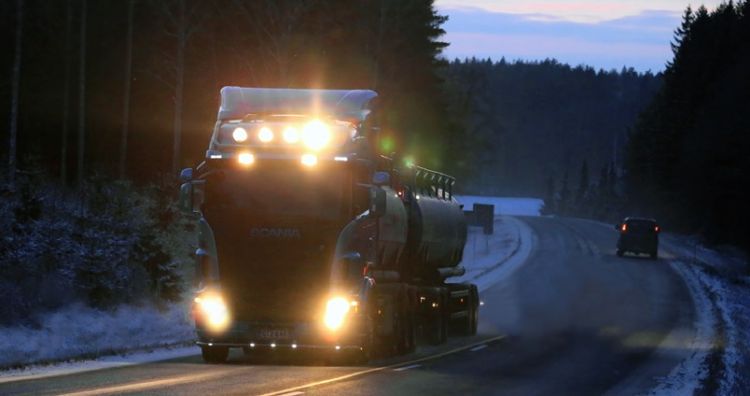 With more than 20 years of experience in the fleet management market, we have heard a share of statements that we often realize are just myths. Although fleet management software has already proven its value and the benefits it can bring to companies and their fleet managers, there is still a lot to demystify, and we are here to help.
 
Fleet management software is expensive
When assessing a fleet management software's cost, it is essential not to weigh just the initial expense and consider the possible return on investment (ROI) the solution can bring to the business. One of the major fleet management software missions is to help you find different ways to reduce costs, improve safety, and, ultimately, generate revenue.
Considering that it is possible to integrate these systems with others in your company through API (integration with external software), you will better control fleet activities. Investing in fleet management software thus starts to be seen as an asset to generate revenue and not so much as a cost for the company.
 
The solutions available are all the same
Although the devices and vehicle maps may look similar, there are many features available with different purposes. Some solutions are limited only to displaying vehicles' location. Still, others are more advanced and allow you to collect vehicle data, generate reports, draw conclusions, and make improvements, leading to more efficient fleets.
 
Fleet management software is challenging to implement
If you manage a large fleet, it probably will require some planning to ensure that the equipment installation is done in the shortest possible time, not compromising the ongoing fleet tasks. However, implementing a fleet management system does not necessarily need to be complicated.
First, there should be initial training for all rooky platform users to adapt to the new software, no matter the fleet size. As a plus, to help them analyze the system's data correctly and implement improvements, you just need to ensure continuous training and technical support.
 
Fleet management software involves only cost savings
Identifying cost savings in fleets is an excellent motivation for fleet managers who need to work with tight budgets. This is, in fact, one of the main reasons, if not the biggest, for acquiring fleet management software.
Besides, these systems allow you to achieve various goals, such as:
 
Comply with legislation
Increase productivity
Increase safety
Provide excellent service to your customers
Provide operation traceability
Scale up your operations
My fleet is too small to use a fleet management software
Whether you have a large or small fleet, fleet management software is the simplest way to have complete information about your fleet 24/7, with positions and data received in real-time. Also, there are numerous fleet management features whose benefits apply to any fleet, no matter the size.
A fleet management software allows you to:
 
Receive alerts when something is not right (to act accordingly or preventively); 
Help your drivers improve their driving behavior to stay safe and accident-free;
Generate reports regarding your fleet and drivers to improve performance;
Calculate more effective routes and send them directly to your drivers';
Decrease your fuel costs;
Decrease vehicle wear and tear;
Enhance customer service.
Frotcom is currently used by thousands of small and large fleets worldwide. Our intelligent fleet management software is designed to help you reduce costs, save time, and increase your fleet productivity. Our system integrates state-of-the-art telematics with intuitive software and effective analytical algorithms, providing comprehensive SaaS fleet intelligence that enables companies to optimize their fleets' performance.
If you would like to improve your fleet performance, we invite you to visit our website and learn more about Frotcom's features.
Post tags:
Frotcom
Fleet management software
Fleet management features
Intelligent fleets
Five myths
Business fleet
Fleet goals
Fleet alarms
GPS vehicle tracking
Sensor monitoring
Fuel management
Driver behavior
Cost-savings