5 reasons that motivate drivers to stay at a company
Discover the top five reasons that keep drivers at companies and how to build a more driver-centric company culture.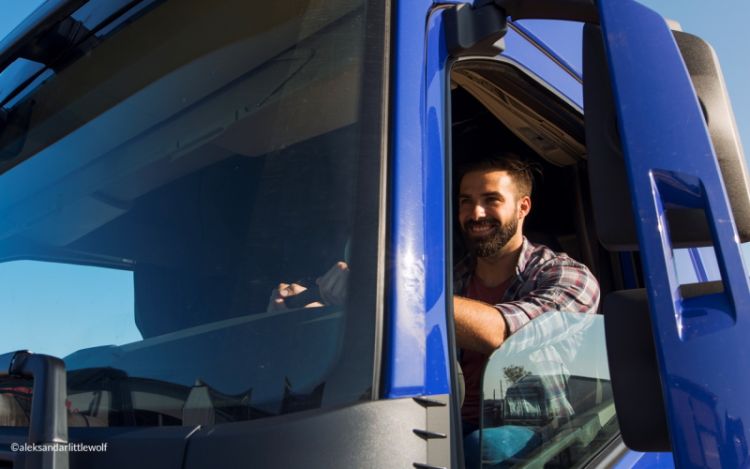 It is widely agreed that business owners and fleet managers must support drivers to earn their loyalty and commitment. They must encourage drivers to trust their instincts and provide them with the tools they need to succeed.
So, what keeps drivers in a company? Depending on the organization, there may be various reasons for drivers to stay, but we have narrowed it down to five:
1. A competitive salary
Ensuring excellent employee compensation is one of the key factors in attracting and retaining top talent. Besides a high gross salary, it is also essential for drivers to know that they can achieve an increasingly competitive pay.
2. Recognition
The drivers' success must be genuinely celebrated by fleet managers and business owners so that drivers are aware that their efforts are being recognized.
When drivers are appreciated in the workplace, they are more productive and stay in the company longer.
3. Effective communication with the company
An effective line of communication with colleagues and the employer is one of the main reasons drivers choose to stay with their companies. 
To support drivers and keep them around, fleet managers should keep the conversation open about their expectations for salary, time at home, and other goals and aspirations and create a success plan. Once the plan is made, the fleet manager can check in weekly and discuss whether expectations are being met to help the driver achieve its goals.
4. Healthy work environment
A healthy work environment leads to respectful relationships and increased motivation. If the company provides a calm environment that promotes empathy, the drivers' productivity will be higher, and they will be more inclined to stay with the company.
5. Benefits
Being a driver is a profession of significant wear and tear. Therefore, the possibility of the company offering benefits or allowances can be one reason that makes a driver stay.
As a fleet manager, set aside allowances for drivers on the road for several days away from their families, such as school support for children, or health and life insurance, since this is a risky, though unrecognized, profession. 
To keep your drivers for as long as possible, make sure you implement these 5 points in your company. As a result, you will have happy drivers, and your driver retention rate will remain high.
Post tags:
Frotcom
Driver retention
Best practices
Driver Manager
Management tips
Business solutions
Fleet operations
Fleet management
Fleet manager