European Commission calls for safe and secure parking areas for trucks
The European Commission has launched a call for proposals to access €100 million of CEF funding to improve the network of safe and secure truck parking areas throughout the European Union.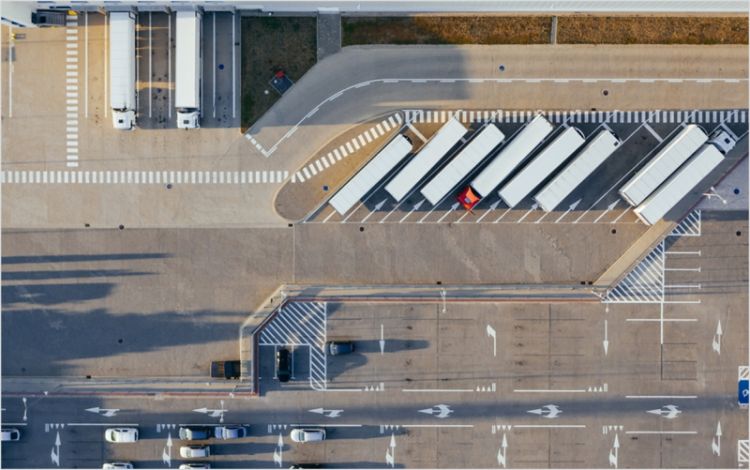 Despite the good performance of the road transport sector, it faces several significant problems, including increasing challenges related to safety and security. Unattractive working conditions and inadequate safety lead to a shortage of drivers, an aging workforce and ultimately affect the industry's prosperity.
Cargo-related crime also causes significant financial and reputational harm to the road transport industry, with cargo thefts costing the European Union (EU) more than €8.2 billion in direct losses each year, with the majority of thefts occurring while trucks are parked.
Moreover, there is an urgent need for secure parking in Europe. With only 300,000 truck parking spaces currently available in the EU, there is a significant shortfall of 100,000 spaces to meet total demand. Only 7,000, or less than 3%, of the EU's existing parking spaces are in certified safe and secure areas. This significant deficit is seen as a critical issue for professional safety, and it is one of the mitigating factors directly influencing the deterioration of working conditions for drivers.
Considering these challenges, the European Commission (EC) announced a call for proposals to access 100 million euros of CEF funding to improve the network of safe and secure truck parking areas (SSTPA) throughout the European Union, indicating that the problem has finally permeated the European Union institutions.
The European Commission has already taken specific steps to foster the development of SSTPAs in Europe, including funding a study in 2018 that resulted in a proposed standard for SSTPAs in Europe covering safety and service requirements. The EC also created an Expert Group on Safe Truck Parking Areas in 2019 to assist the Commission in implementing safe parking areas.
The European Commission's goals with this new call for proposals include:
 
The construction of new SSTPAs every 100 km throughout the road network;
The revision of the Trans-European Transport Network (TEN-T) regulation to include this pan-European road network into the environmental goals of the European Green Deal and the Sustainable Mobility Strategy;
Updating the standard certification procedures used to measure the current SSTPAs safety levels;
Make SSTPA services more sustainable by integrating electrical power facilities suitable for use in refrigerated transport by the end of 2026.
This additional EU funding for SSTPAs represents significant potential for the commercial road transport industry and demonstrates the European Union's intention to find solutions. The full deployment of new parking projects and member states' close collaboration with stakeholders to present ideas to the EU could significantly change drivers and operators in the coming years.
Post tags:
Truck parking areas
Drivers' Safety
European Commission
SSTPA
Cargo crime
Cargo theft
Safe Truck Parking Areas