Frotcom Lusitana's CEO highlights Frotcom for its customer-centric approach
In two interviews with 'Exame' and 'Marketeer' magazines, Gonçalo Serafim explains how Frotcom's fleet management solution stands out for its focus on customers' needs and its ability to develop new features continuously.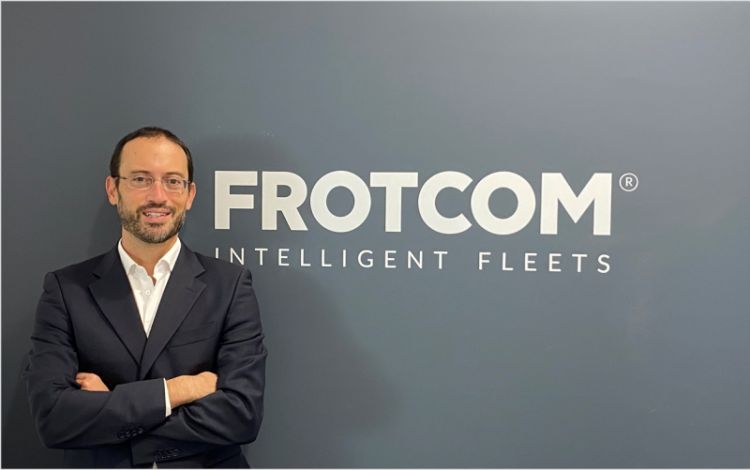 In interviews published in 'Exame' and 'Marketeer' magazines, Frotcom Lusitana's CEO, Gonçalo Serafim, shared some ideas on how Frotcom can help companies intelligently manage their fleets to reduce costs and increase productivity.
When asked what distinguishes Frotcom from other solutions in the sector, Gonçalo Serafim stated that "Frotcom's offer is distinguished by how it looks at customers' needs. In fact, about 80% of the features we have launched on the market originated from customer requests. To that end, Frotcom has an R&D team that is constantly developing the solution, with the release of new features and updates."
He also mentioned that "our software has several features specifically developed for our customers' needs. For whom fleet management is a core element in their operational management and who require tools to control its drivers' driving times and styles, to download tachograph data remotely, manage tasks, among others."
Regarding companies' ability to reduce costs by using Frotcom's software, Gonçalo Serafim said that "the return on investment is immediate and easily perceptible, even looking only at fuel costs. For example, if we consider that a truck can easily spend 5,000€ in fuel per month and that using Frotcom allows achieving savings of at least 5%, we have a saving of 250€ per month, per vehicle."
In the interviews, the CEO of Frotcom Lusitana also highlighted one of Frotcom's newest features, the real-time location system, which allows vehicle data collection on a second-by-second basis*. Moreover, he revealed another feature that will be available shortly: a Driver coaching module that will allow for accurate driving analysis during trips, with telemetry data also updated every second. Lastly, when asked about the impact of the pandemic on business, he said: "From an economic point of view, the pandemic did not have the effect that we feared. 2020 and 2021 turned out to be good sales years for Frotcom, not only in Portugal but in the vast majority of markets where we are present."
We invite you to read the full interviews here:
Interview in Exame Magazine
Interview in Marketeer Magazine
 
* Approximate frequency. The exact periodicity depends on several factors.
Post tags:
Frotcom
Frotcom Lusitana
Frotcom Certified Partner
Portugal
Fleet management software
Exame magazine
Marketeer magazine
Real-time tracking
Driver coaching