Electric vehicles batteries: How to recycle them?
Learn how to recycle your electric vehicle's used batteries and why this process can impact people's health and the environment.
As the world evolves in its usage of renewable energy sources and reduces global CO2 emissions, improved battery technology is becoming increasingly vital. Nowadays, many industries require reliable batteries to pave the road to a sustainable future, from the automotive market to portable consumer electronics like laptops, tablets, and phones. 
Being the main component for the expansion of electromobility, lithium batteries used in electric vehicles (EVs) are the focus of most sustainability studies. They are composed of non-renewable natural resources such as cobalt, nickel, and copper mined from the earth, and their exploitation must be controlled and regulated in the coming years.
The answer to reducing the extraction of these resources lies in recycling the batteries from electric vehicles at the end of their useful life. Without effective recycling, the old batteries would, in a few years, fill up landfills, which is a risk to people's health: lithium is a toxic element for the kidneys and can cause respiratory failure, nervous system damage, heart problems, and pulmonary edema, among other diseases. In addition, the accumulation of used batteries is also a threat to the environment through the soil, water, and even air contamination.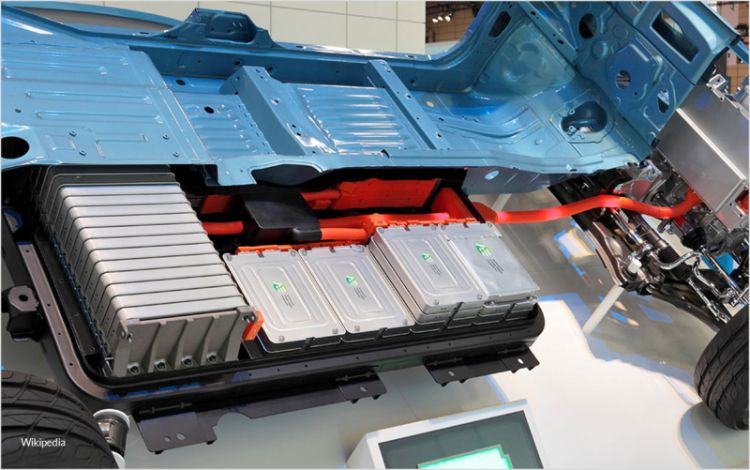 How can EV batteries be recycled?
According to the analytical solutions provider, Perkin Elmer Inc., the recycling process of EV batteries has several stages:
 
Deactivation, discharge, and disassembly of the old battery modules;
Crushing of the old cells to access the metals and chemicals;
Analysis and preparation of the materials for recycling, using inductively coupled plasma (ICP), atomic absorption spectroscopy (AA), and X-ray based methods.
It is also essential to pay close attention to fluoride salts during the recycling process because the possibility of hydrogen fluoride formation can hinder the procedure.
Lastly, to ensure that new batteries can be safely built and used from the recycled old ones, it is necessary to guarantee that they have the same characteristics as the virgin raw materials used initially. 
Post tags:
Electric vehicles
EVs
Electric Energy
EV batteries
EV battery recycling
Go Green
Climate action
Climate neutrality
Green mobility
CO2 emissions